Park City is known for its beautiful mountain views, Olympic history, and amazing ski resorts. After hosting the 2002 Winter Olympics, Park City's reputation among the top ski towns was cemented.

If you're looking for great skiing in Park City, check out the following resorts.

Park City Mountain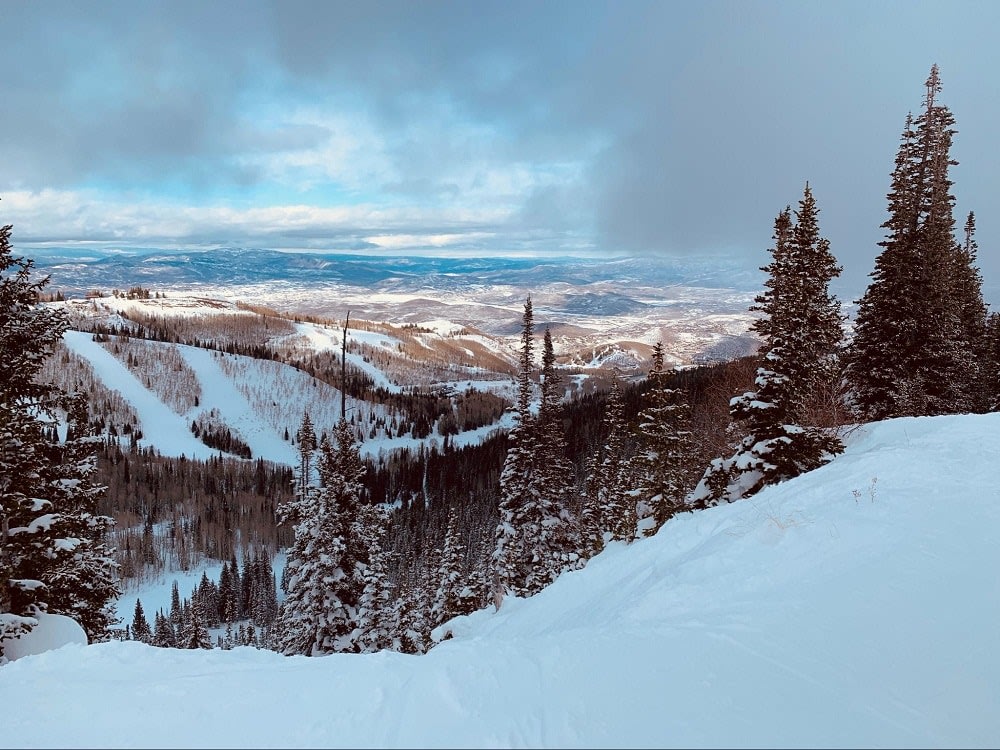 The iconic Park City Mountain resort is among the top ski resorts in the area. It's also the largest ski resort in the United States — Park City Mountain sits on over 7,300 skiable acres and has 348 trails that are serviced by 41 ski lifts. With a vertical rise of 3,226 feet, the base elevation begins at 6,800 feet and climbs to 10,026 feet.

Thanks to snowmaking capabilities on Red Pine Road, the major Tombstone Express trail can be accessed earlier in the season. Grooming teams at the resort work tirelessly every night to smooth over upwards of 115 trails to make them skiable by morning.

Although winter sports are obviously the main focus, Park City Mountain also has great amenities for the warmer months of the year. Breathing in the fresh mountain air has never been easier than with a stay at Park City Mountain. Enjoy a gondola ride with breathtaking views or get a thrill from the alpine slide and mountain coaster.

If you want to take a more serene route, try going out for a scenic hike. Or if you need just a bit more excitement, there are over 400 miles of mountain biking trails to be explored. Summer months also have family fun in the form of live concerts during the resort's Summer Concert Series.

Seven stunning and luxurious lodging opportunities are available as part of Park City Mountain resort: Apex Residences; Grand Summit Hotel, A Rockresort; Silverado Lodge; Sundial Lodge; Vintage on the Strand; and Lift, each of which has outstanding amenities and distinct experiences. Check them all out to find the one that best suits you.

Deer Valley Resort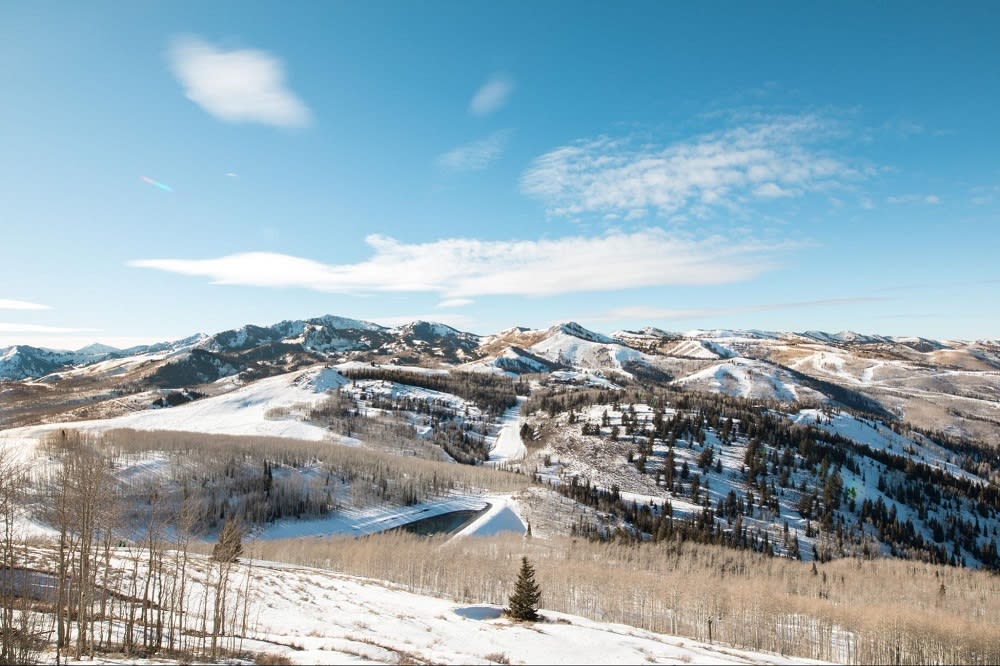 Deer Valley Resort is the second of the most well-known resorts in Park City, Utah. Home to more than just high-end luxury lodging, Deer Valley Resort has a family-friendly atmosphere that complements its reputation as an award-winning ski school for ages 3 and up. With a total skiable acreage of over 2,000 acres, there is plenty of space for skiers, and the resort's lift capacity allows them to run over 51,000 skiers an hour. Much like Park City Mountain, Deer Valley Resort grooms their runs for the most fun and skiable experience possible.

And the resort experiences are just as fun in the summer. Serving as your base camp for summer activities, the dedicated team at Deer Valley Resort will help you plan your stay and offer packages based on your desires. Deer Valley Real Estate features over 70 miles of trails that are used for hiking and mountain biking and stun all who explore them with their breathtaking views. Mountain bike lessons and rentals allow you to travel lightly but still enjoy the mountain air, while al fresco dining opportunities allow you to eat on the go or experience a more relaxed dining experience. Keep an eye on their activities page to support charities and more during your visit.

If you are looking for luxury during your stay at the Deer Valley Resort, there are several great lodging opportunities to explore. Check out Montage Deer Valley, Stein Eriksen Lodge & Residences Deer Valley, and The St. Regis Deer Valley to explore each hotel's distinct experiences and atmosphere.

Woodward Park City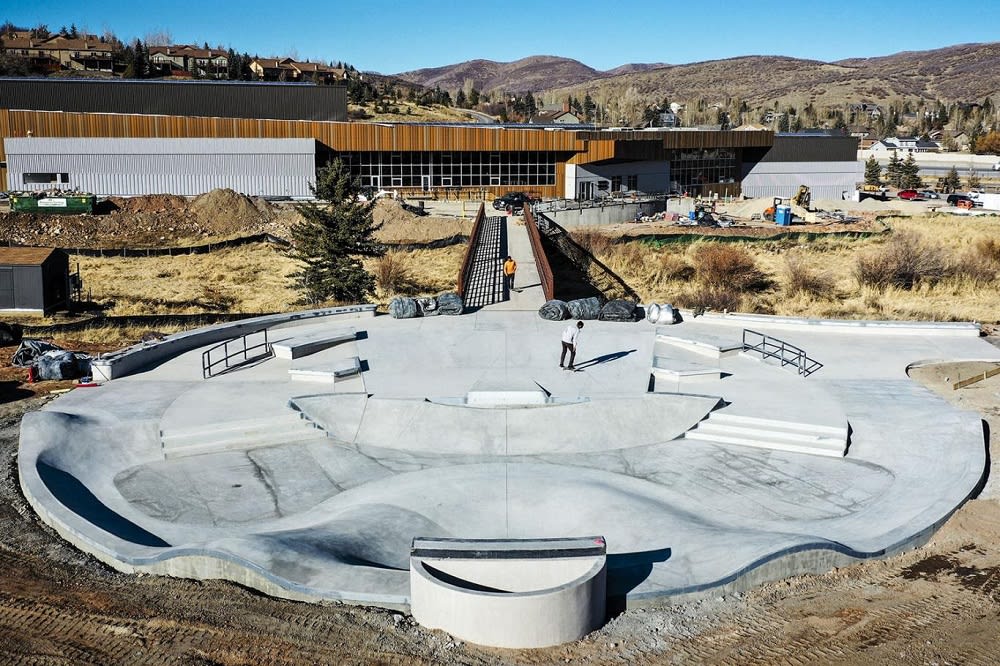 Photo courtesy of Woodward Park City's website

Woodward Park City, located north of Park City, is a state-of-the-art sports center that spans both indoor and outdoor arenas. With its indoor sports offerings including an indoor skatepark, trampolines, a foam pit, and more, this destination is a great stop any time of year. As for outdoor facilities, Woodward Park City has over 60 acres that include skateparks, BMX dirt jumps, mountain biking trails, and much more.

Whether you're new to the sport or just looking to hone your skills, Woodward has you covered. Offering lessons to newbies and coaching progression in outdoor sports, Woodward Park City's goal is to let you have the most fun possible while being as safe as possible. Progression-based facilities allow children to learn before moving on to more difficult environments. The on-site facilities include a retail shop offering anything you could need if you've misplaced or forgotten to pack an item as well as a cafeteria serving signature dishes and local brews. If you're looking for the best place to visit rain, snow, or shine, Woodward Park City is your best bet.

If you have enjoyed Park City's ski resorts in the past and are looking to make the move to the area, there are many great homes for sale in Park City. No matter what neighborhood you choose, Matthew Magnotta would be happy to help you relocate. With his years of experience selling homes in the Park City area, he'll be able to find your dream home. Contact Matthew Magnotta today to begin your home buying journey.