Are you considering moving to the area and buying one of the Deer Valley homes for sale? While there are plenty of things to do inside the welcoming community of Deer Valley, you'll be happy to know that there's also no shortage of activities waiting for you just outside the door.


From skiing and snowboarding in winter to hiking and biking in summer, there's something for everyone to enjoy all year round. So whether you're a nature lover or an adrenaline seeker, Deer Valley has the perfect outdoor activity for you. Here are eight of the best outdoor activities to enjoy in Deer Valley year-round:
1. Skiing and snowboarding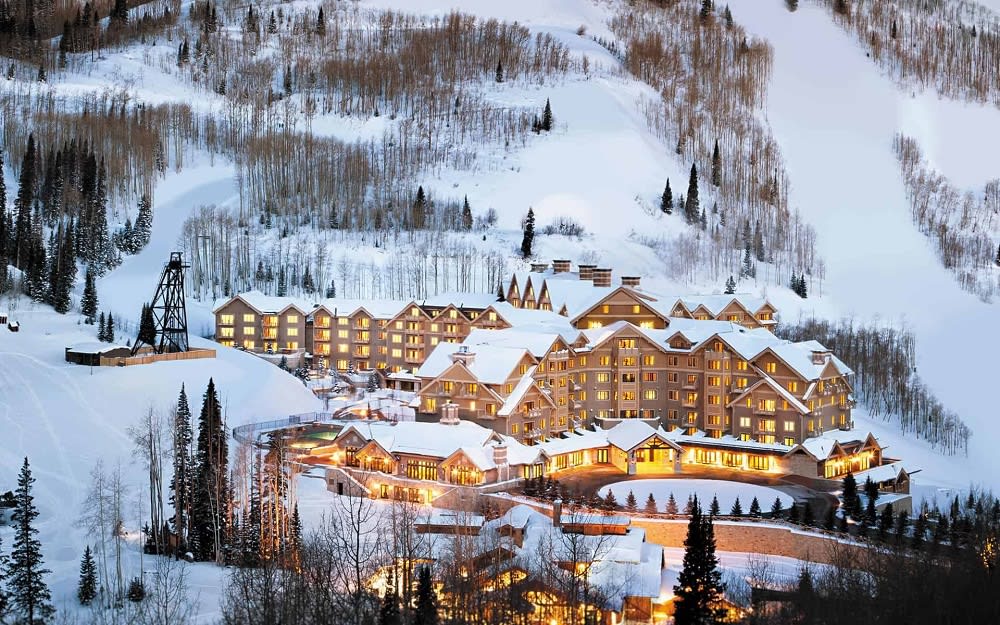 Moose, deer, and elk sightings are common while skiing or snowboarding the slopes of the
Deer Valley Resort
. The ski resort has received numerous accolades over the years, including being rated as one of the
top ski resorts
in Utah. Home to 2,026 acres of skiable terrain and 103 trails, Deer Valley Resort offers something for everyone.
Living near the ski resort allows residents to ski or snowboard almost any day of the year. Deer Valley homes pay homage to the area's rich skiing history with ski-in/ski-out access and mountain views, And with four different terrain parks, there's always something new to try.
2. Hiking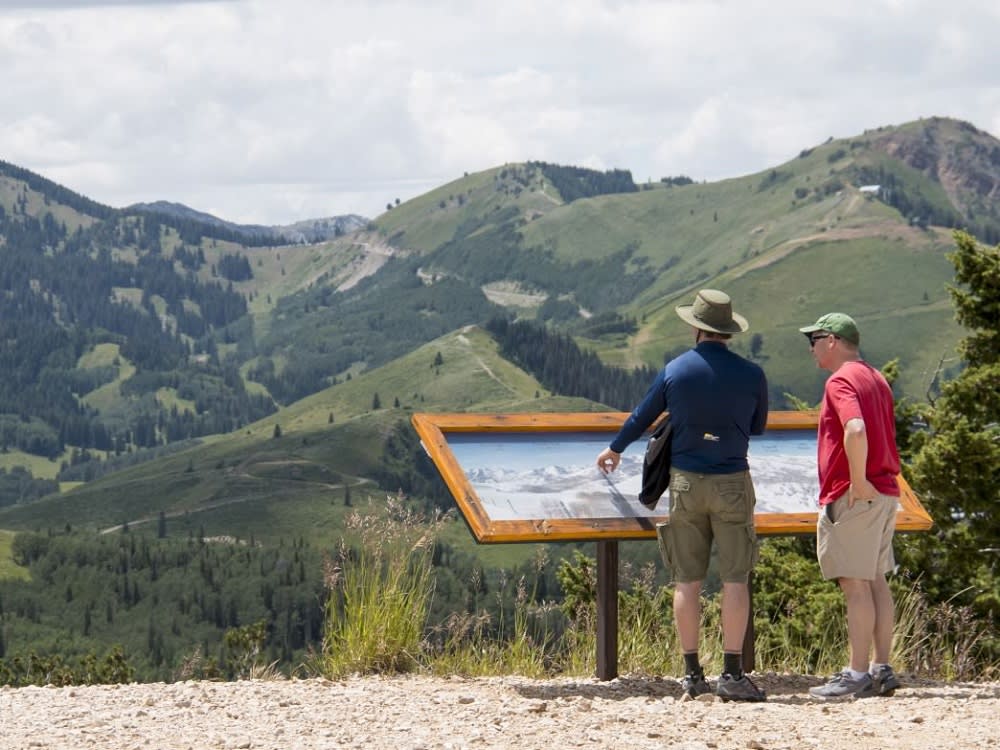 The scenery in Deer Valley is nothing short of breathtaking. With miles of trails to explore, you can hike through dense forest or open meadows and take in the stunning views of the mountains and valley below. There's no better way to experience all that Utah nature has to offer than by taking a hike through the beautiful trails of Deer Valley.
Hiking is also the perfect way to cool down and take in the fresh mountain air during the summer months. And in the winter, hiking is a great way to get some exercise while enjoying the snow-covered scenery.
3. Camping and fishing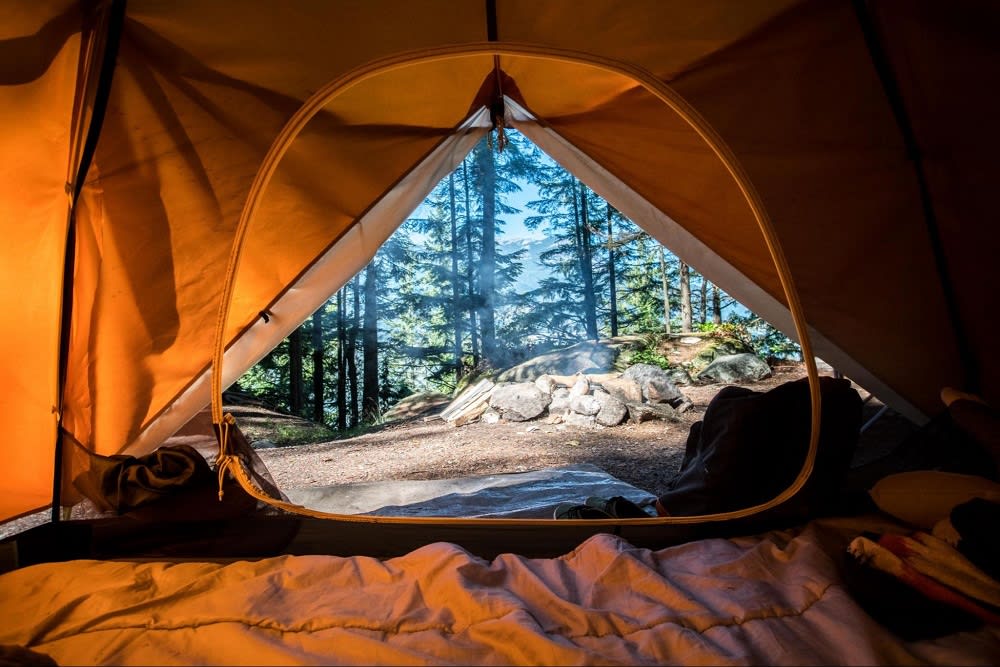 Do you ever feel like you need to get away from it all and disconnect from technology? If so, camping in Deer Valley is the perfect way to do just that. With miles of forest to explore, you can set up camp almost anywhere and enjoy the serenity of nature. Most campsites also offer fishing access, so you can catch your dinner while enjoying the great outdoors.
Camping in the summer is a great way to escape the heat, and in the winter, you can enjoy the snow-covered trees and mountains. Much of Deer Valley real estate is situated near beautiful campgrounds like the
Deer Creek State Park
, making it easy for residents to get away for a camping weekend.
4. Hunting and shooting

Finding the perfect spot to set up your deer stand or duck blind is easy in Deer Valley. With over 2,000 acres of forest and meadows, there's plenty of space to roam. You can hunt for deer, elk, moose, rabbits, birds, and other small game.

And if you're looking for a challenge, you can try your hand at black bear or mountain lion hunting. The area is also home to several shooting ranges, so you can practice your aim while enjoying the beautiful scenery. An experienced realtor can help you find the perfect property to accommodate your outdoor activities.
5. Horseback riding

Imagine riding through the mountains on a beautiful horse, taking in the stunning views of the valley below. That's what horseback riding in Deer Valley is like. With miles of trails to explore, you can find the perfect route for you and your horse.

Horseback riding is a great way to experience the beauty of nature while getting some exercise. It's also a great way to connect with friends and family. Thoroughbred horses and Western tack are available for rent at several stables in the area.
6. Mountain biking
If you're looking for a challenging outdoor activity, try mountain biking in Deer Valley. You'll get a workout like never before, with miles of trails that wind through the forest and down the mountains. And because the courses are so varied, there's something for everyone.
Mountain biking is a great way to stay fit and have fun simultaneously. And if you get tired, you can always take the chairlift back up to the top of the mountain. Studies have shown that mountain biking can also
help reduce stress
, making it the ideal activity anytime you feel overworked. If you decide to buy one of the Deer Valley homes on the market, you'll be able to take part in this stress-busting activity anytime you need a break.
7. ATVing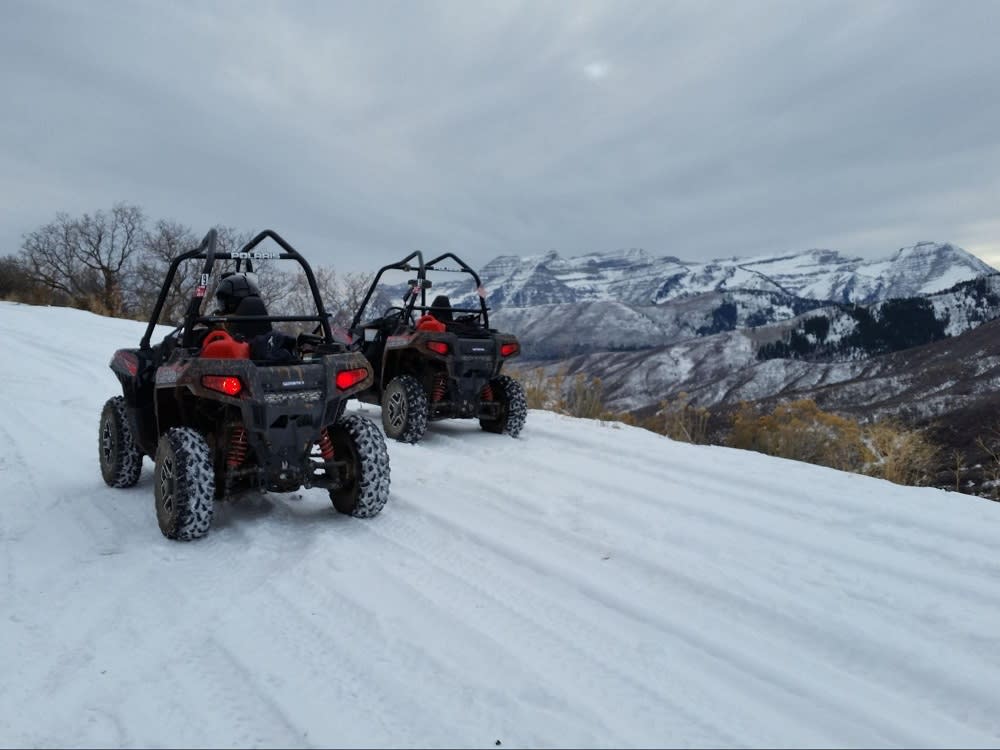 One of the best ways to explore the backcountry of Deer Valley is on an ATV. You'll get to see areas inaccessible to cars and horses, and you'll have a blast doing it. There are plenty of trails to explore, so you'll undoubtedly find the perfect route for you and your ATV.
ATVs are also great for hauling gear when you're camping or hunting, and because they're so versatile, they can be used for a variety of other outdoor activities. If you're looking for an adrenaline-pumping outdoor activity, ATVing is perfect.
8. Rock climbing
Rock climbing is a great way to get outside and challenge yourself. Surely there's a rock face close by that's just waiting to be conquered. With over 1,000 climbing sites in the area, you'll never run out of places to try.

What can be more exhilarating than reaching the summit of a challenging climb? The feeling of accomplishment is like no other, and the views from the top are simply stunning. If you're looking to purchase Deer Valley real estate, be sure to ask your realtor about properties near rock climbing areas.
Looking for Deer Valley real estate?
Deer Valley is an undeniable hot spot for outdoor enthusiasts and prospective homeowners. With so much to do, it's no wonder why. No matter what time of year it is, there's always an outdoor activity to enjoy. If you're thinking of moving to the area, reach out to trusted Deer Valley real estate agent
Matthew Magnotta
for guidance. As the Director of Real Estate Sales for Argent (Deer Valley's newest Ski in/out luxury condominiums), Matthew wants nothing but the best for his present and future clients.
Contact Matthew Magnotta today
.