Twisted Fern
The founders of Twisted Fern pride themselves on their dedication to "real food." Their dishes are prepared from fresh produce purveyed directly from local farms, minimizing their carbon footprint and the level of processing while maximizing flavor. Centrally located just off of Park Ave., Twisted Fern is one of the city's premier culinary experiences.

Their seasonal menu is revised often, and the chef embraces evolution in cuisine preparation. Twisted Fern recommends calling ahead to get the latest menu, but current highlights include the exotic and delicious Utah elk, prepared with coriander-rubbed maitake mushrooms, and the classic poulet rouge prepared with roasted vegetables and cardamom coulis.

Their modern and stylish main dining room creates an unforgettable atmosphere, but it's under the shade of trees outside where you can enjoy the fresh air for which Park City is famous. Enjoy one of their exciting cocktails, like the Gingertini or Grannie's Cognac, as you watch the stars come out during sunset.


Wasatch Brew Pub
Stroll to the top of Main Street, and you'll arrive at an establishment that's been blazing a trail in Park City for nearly 30 years. Wasatch Brew Pub opened in 1986 and has the distinction of being the first brewery in the state and one of the first in the country. However, the beer-obsessed founder, Greg Schirf, didn't stop there. He took it upon himself to propose a bill to the Utah State Legislature legalizing breweries in the state in 1988. The rest is history.

Their beer menu is filled with one-of-a-kind and eccentric beers, including Ghostrider White IPA and Nitro Polygamy Porter. A sense of adventure in beer choice is encouraged at this establishment and is complemented by a menu of classic favorites. Few things taste better after hiking in the mountains than a BBQ pulled pork sandwich or a perfectly crisp Neapolitan pizza.

This brewery is family-friendly and offers a comprehensive kids' menu. The brewery is also dog-friendly, as their outdoor seating permits four-legged friends to join the fun. Wasatch Brew Pub is a remarkable staple of the Park City restaurant scene while remaining decidedly unpretentious, welcoming, and fun.


No Name Saloon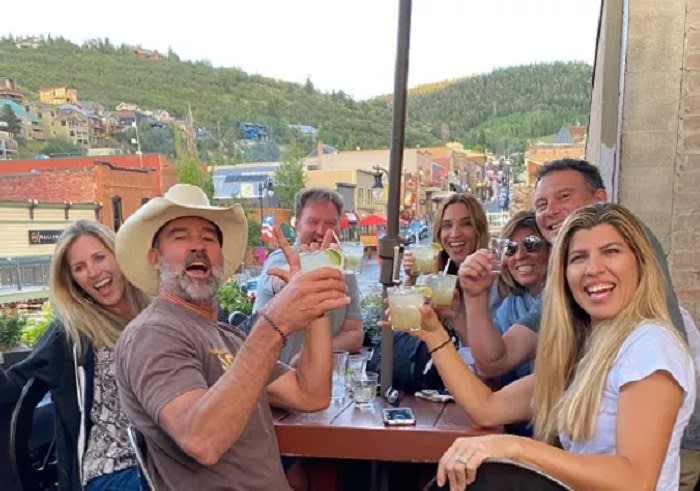 Credit: No Name Saloon

Sometimes you need a little kitsch — or a lot. No Name Saloon doesn't hold back with its imaginative décor and adds another burst of personality on Park City's historic Main Street. It's housed in a Spanish colonial building constructed in 1905, so the atmosphere of this restaurant is lively no matter the season.

No Name Saloon's rooftop patio boasts unrivaled views of the area. Guests can sip on an IPA from their enormous beer menu to wash down one of their famous Buffalo burgers while gazing down Main Street and the rolling hills beyond. The outdoor patio is heated, so no one has to rush back inside when the temperature starts to drop at night.

Because they don't take reservations, No Name Saloon is the type of place where friends and neighbors casually meet up to spend an entire afternoon enjoying each other's company. Come for delicious comfort food. Sip whiskey under the Harley-Davidson motorcycle suspended from the ceiling. Compete with new friends at shuffleboard. Enjoy one of the focal points of Park City's tight-knit and friendly community.


501 on Main
501 on Main describes itself as "casual dining at its finest." With its pub-like interior of bare wooden walls and a fireplace, it's an excellent place to drop in after a day exploring the town or going for a hike. The restaurant also takes advantage of its central location, featuring a ground level and second-floor patio for patrons to enjoy the sunshine, fresh air and the quaint energy of Main Street.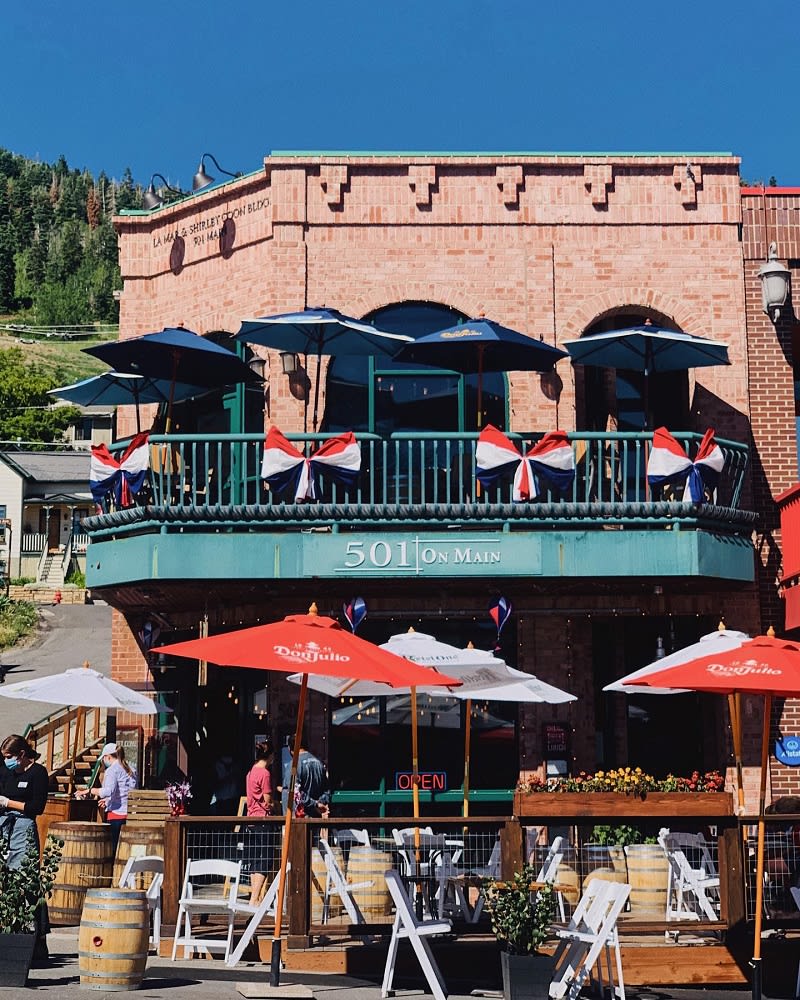 Credit: 501 on Main

This restaurant sets itself apart with its impressive selection of vegan options — a rarity in the mountains, where the cuisine is usually centered around meat. Many items on the menu can be adjusted to be vegan, but they also serve dishes that are already vegan, including hearty vegan chili, a Park City Beyond Burger, and an irresistible spinach and artichoke dip. Vegan dishes often have the reputation of being too light, but patrons leave 501 on Main feeling fully satiated.

Since it opened ten years ago, this family-owned business has been dedicated to providing excellent service to everyone — vegans, meat-eaters, adults, and children. With its relaxing atmosphere, 501 on Main is an excellent place to drop in to get a bite to eat with the whole family.


Blind Dog Restaurant and Sushi
You might assume fresh, exquisitely prepared seafood is hard to find in the mountains of Utah, but Blind Dog Restaurant and Sushi can prove you wrong. With its central location in Park City, this family-run restaurant is celebrating its 21st year serving its Japanese-inspired menu of quality fish and sushi to locals and visitors.

Treat yourself to their ice-cold shrimp cocktail. Savor the brine from their freshly shucked oysters. Choose from over a dozen sakes to complement your meal, or peruse their impressive wine list. With their newly opened raw bar, Blind Dog Restaurant and Sushi is elevating their seafood menu to the next level. It's not hard to see why it's rated in the top 10% of restaurants worldwide on Tripadvisor.

Fresh air pairs beautifully with fresh seafood. The elegantly designed outdoor patio is decorated with brightly colored flowers and offers majestic views of the nearby mountains. There are few more sophisticated ways to enjoy the outdoors in Patio City, and dining at Blind Dog Restaurant is perfect for a romantic date or a special occasion.


Café Terigo
Café Terigo brings some much-needed authentic European flair and cuisine to this mountain town. When guests walk through the front doors, they feel as if they've been transported to a precious village in Northern Italy. Long, family-style tables divide the dining room. A cultivated patina and decorative metal cut-outs adorn the interior. Their delightful outdoor patio is heated during the winter and rendered magical at night with hanging lights.

Opened over 30 years ago, Café Terigo has been crafting a perfect Italian culinary experience for decades. Menu highlights include their almond-crusted salmon filet and classic bolognese pappardelle pasta. Their handcrafted pizzas are a real treat, too, as their ricotta is freshly house-made. Café Terigo is located right on Main Street, offering enjoyable people-watching during the day and intimate date opportunities at night.


Riverhorse on Main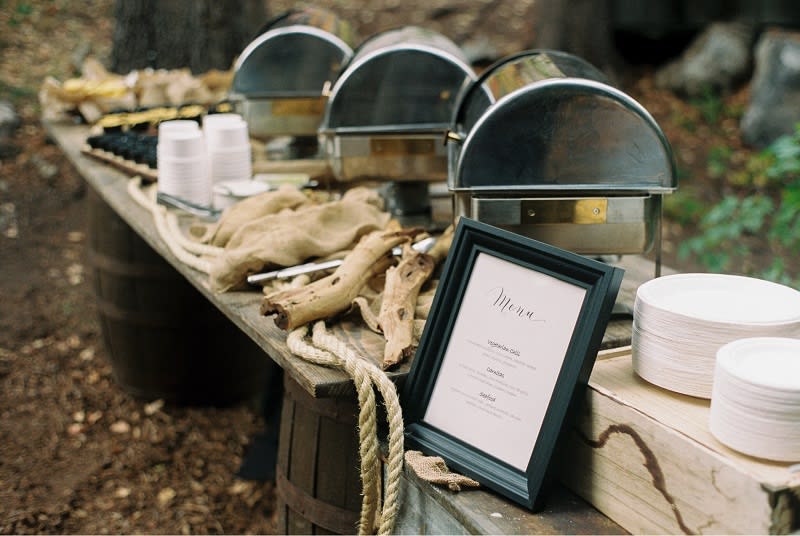 Credit: Riverhorse on Main

Located on Main Street is arguably the best restaurant in Utah. Residents of Park City enjoy convenient access to Riverhorse on Main — a rarefied culinary experience that has been awarded four stars by Forbes Travel Guide for 17 years in a row. Celebrity Chef Seth Adams crafts a New American menu served in a stylish and sleek interior to cultivate a memorable experience that's not to be missed.

Riverhorse on Main is an absolute favorite with diners and critics alike, and its list of distinctions is nearly as long as the menu itself. Each dish is crafted with precision and imagination, culminating in an artful presentation. The seasonally inspired menu includes hand-cut buffalo tartar and mouth-watering Durham ranch buffalo short rib. Their classic steaks are world-class, especially when paired with a selection from their impressively comprehensive wine menu.

In addition to their spectacular dining room, Riverhorse on Main also features two outdoor dining areas. Their new-street level patio is perfect for enjoying the enchanting ambiance of Park City's main street, and their second-level terrace affords excellent views of the nearby mountains and their ski slopes. Enjoy watching skiers wind their way down the mountain as you savor some of the best cuisine to be found in the Rocky Mountains.


Grappa
Grappa is a classic Italian spirit, a brandy distilled from grape skins. Elegant yet spirited, the drink embodies the purity of flavor in Italian cuisine. Bill White opened Grappa to create a culinary experience inspired by its namesake — rustic, authentic, and delectable.

The regional Italian menu with French influences offers classic favorites like eggplant parmesan and scallops risotto in addition to exciting varieties like lobster fregola sarda. The dedication to fresh Italian cuisine even makes its way onto the kids' menu, which offers a fresh veggie plate and calamari. Diners can complement their meals with one of their ten craft cocktails or select from their robust wine menu.

Grappa also boasts Park City's most enjoyable outdoor dining experience. Their expensive wooden patio is surrounded by beautiful landscaped plants and rocks, complete with overflowing pots of flowers. Guests who choose to eat in the rustic interior also enjoy this arrangement, as the glass walls have the effect of bringing the outdoors inside. Whereas most restaurants treat their outdoor seating areas as an addition to the main dining area, Grappa proudly centers their establishment around their patio.

Looking for more information on outdoor eateries or Park City real estate? Please feel free to contact us — our team would love to show you real estate and condos for sale in Park City.


*Header image credit: Wasatch Brewery