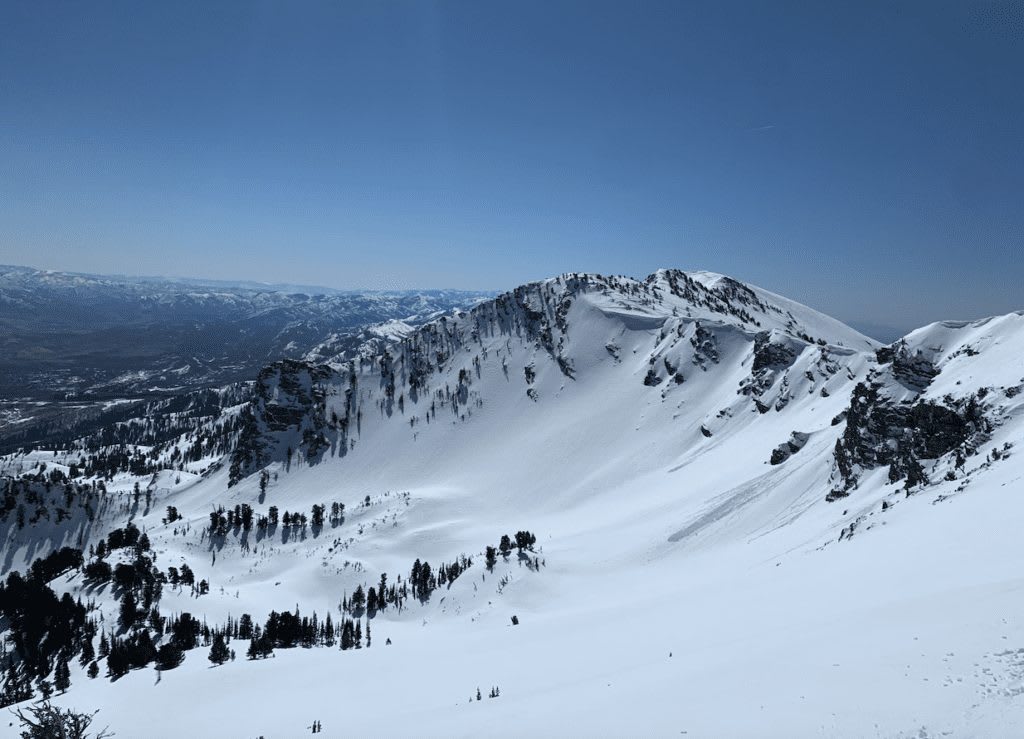 Most people have heard of the ultra-exclusive Yellowstone Club located in Big Sky Montana. Private skiing, golf, and club facilities for the super-rich. Wasatch Peaks Ranch is taking that concept to the next level in a much more convenient location only 30 minutes from the Salt Lake City International Airport.
I have been to this property before it started development and can say that it is one of the best pieces of land that I've had the pleasure to learn about. The ski terrain is spectacular and rivals any of our famed Utah Resorts including Snowbird and Alta. At the base of this land is gently rolling terrain perfect for golf, hiking, biking, running, and custom home-sites.
If you are fortunate enough to be able to afford this type of real estate you should take a close look. Projects like this do not come along very often.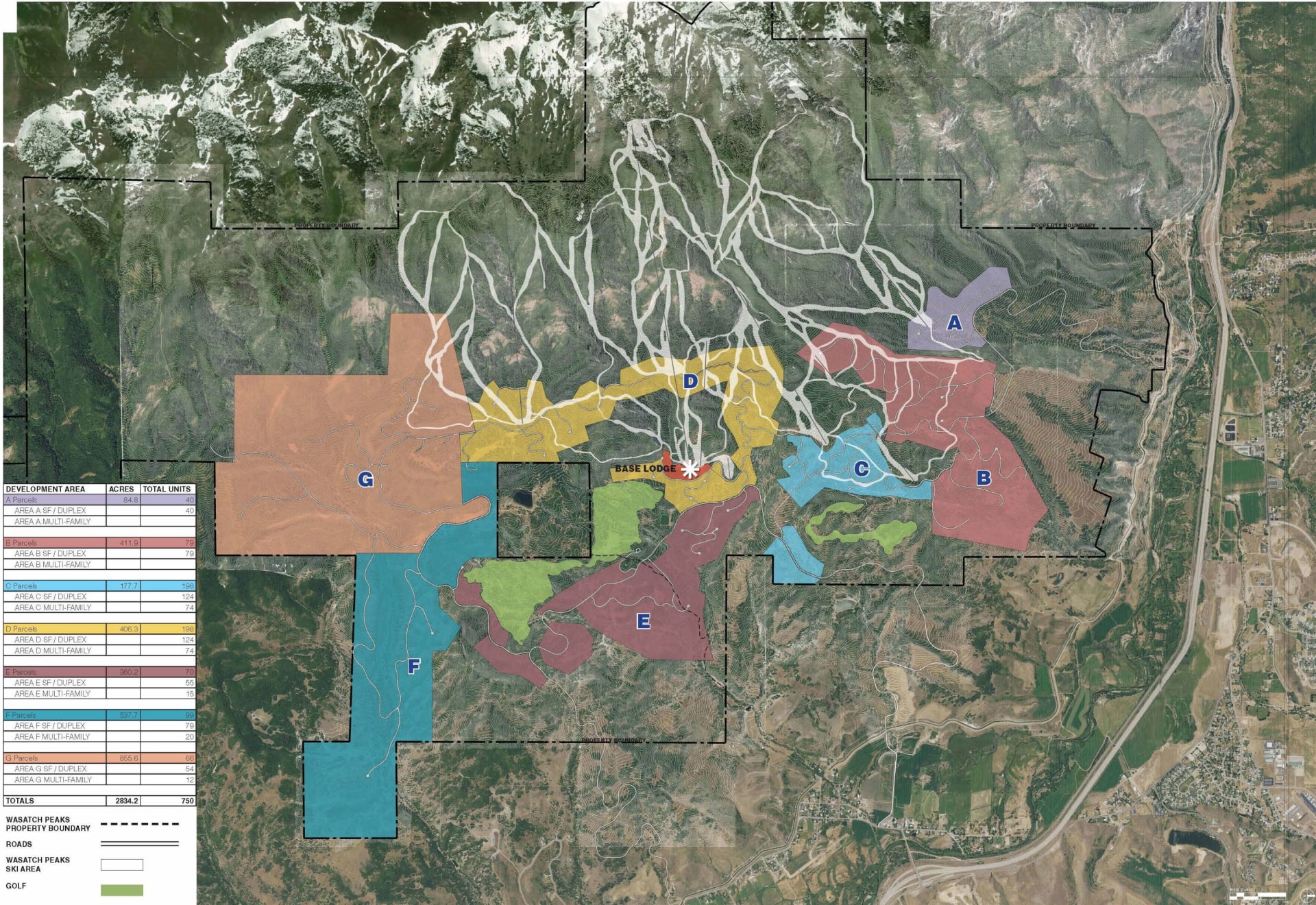 Below is some additional high-level information but feel free to call if you would like more information.
Acquired by a group of wealthy private investors in 2019, Utah's only private, members-only ski area is under development
At a buildout, there will only be 475 homes
According to federal financial disclosures, WPR is selling up to 705 memberships and you would need to own property to join the club. The developers have not publicly disclosed what the annual dues are.
The new Wasatch Peaks Ranch is smaller than Yellowstone Club in Montana, in size and membership, but not price. The private ranch property encompasses 20 square mile of property in Morgan, Utah, located 35 minutes north of Salt Lake City, 10 miles south of Snowbasin, also near Powder Mountain.
Previously owned by the Bass family of Snowbird fame, and the Holding families – think

Sun Valley

and Snowbasin, the Ranch was acquired by its current owners in January 2019, it had been listed for $39,000,000 by Mirr Ranch Group (Sales Video)
Wasatch Peaks Ranch president and CEO is Bob Wheaton (as of 10.2022), former Deer Valley general manager, he led Deer Valley ski resort through decades of growth. He said Leitner-Poma of America has worked "to design and customize a lift experience that mirrors the luxury guest experience that our members will have." One of the Ranch's 10 initial investors is Lessing Stern, son of Deer Valley founder Edgar Stern.
Ski access is the privilege of investors and homeowners. Leitner-Poma of America has installed two lifts thus far, with 9 planned total, including high-speed quads with heated seats and bubbles. Skiers have access to 1,650 acres of terrain, with a top elevation of about 9,500 feet, and the goal is 3,000 ski acres featuring private skiing in 15 bowls and 4,600' vertical, there's even the potential for heli-skiing.
This luxury community will feature a golf course designed by

Tom Fazio

, a 3,000-acre, five-lift ski area, a mountain village, and 70 miles of trails for the exclusive use of homeowners and their families and guests. Other perks and private amenities; mountain biking and hiking on over 80 miles of trails, and a private wildlife preserve for fishing on the Weber River, big game hunting of mule deer, elk, and moose, and upland bird hunting. It is truly a ranch, with golf and skiing benefits. Wasatch Ranch controls a continuous ridgeline comprising 24 peaks and 15 bowls on the property and adjoining National Forest.
The 12,700-acre property, now known as Wasatch Peaks Ranch, or WPR, spans the east face of the Wasatch Mountains from Weber Canyon 11 miles south to Francis Peak. Although no homes have been completed as of May 2023, the resort is already operating three lifts, including one reaching the top of Jacob's Ridge at 9,500 feet above sea level.
The project was made possible through the 2019 rezone to the "resort special district, approved by Morgan County allowing 750 residential units and various recreational amenities. Two-thirds of the property is to remain undeveloped.
Point of Clarification: Myself and my team do not have any connection to the developer or the developers in-house sales team. As of the writing of this blog post outside general real estate agents are not welcome to represent buyers within the community. ~Matthew Magnotta
Whether you are looking to buy or sell Park City Real Estate, our team of Realtors is here to help. Over the past 5 years, we've sold over $500 million in property in Deer Valley, Empire Pass, Old Town Park City, the Canyons, Hideout, Tuhaye, and all surrounding areas. We strive to be the best realtor in Park City and no job is too big or too small. Deer Valley homes, Park City condos, Empire Pass ski-in ski-out properties, Hideout lots and New Construction is all in our wheelhouse so please don't hesitate with the simplest of questions. We look forward to hearing from you so please reach out with your questions! Matthew Magnotta ([email protected]) Lindsey Holmes ([email protected]) Brad Erickson ([email protected])
For more information on us and to meet our Team - https://parkcityrealestate.com/team