Top 7 Things to Consider When Purchasing Land in Park City Golf Communities
Today we're going to discuss what to look for when evaluating land for sale in Park City Utah. Matthew Magnotta, the author of this blog, has spent a lot of time on Park City golf courses as a former golf pro AND has sold way more golf club dirt than any real estate agent in Park City. He can definitely say he's seen it all - the good, the bad and the ugly of buying a lot in a golf club community. FORE!!!
1.) Topography
2.) Views
3.) Aspect
4.) Building Restrictions
5.) Vegetation and Geotechnical
6.) Location to Amenities and Entrance
7.) Architectural Guidelines
I've worked with hundreds of families over 20 years who evaluated vacant land opportunities in private gated communities. Specifically golf communities and ski-in ski-out Park City communities like the Talisker Club at Tuhaye, Red Ledges, Victory Ranch, Promontory Club, Red Cloud Deer Valley, Deer Crest Deer Valley, Bald Eagle Club Deer Valley, Marcella Deer Valley in Park City Utah and Grizzly Ranch, Gray's Crossing, Old Greenwood, Martis Camp and Lahontan in the North Lake Tahoe California region.
To ensure your needs are met, you must carefully consider purchasing land as it is a significant investment. Here are some key elements to consider when purchasing land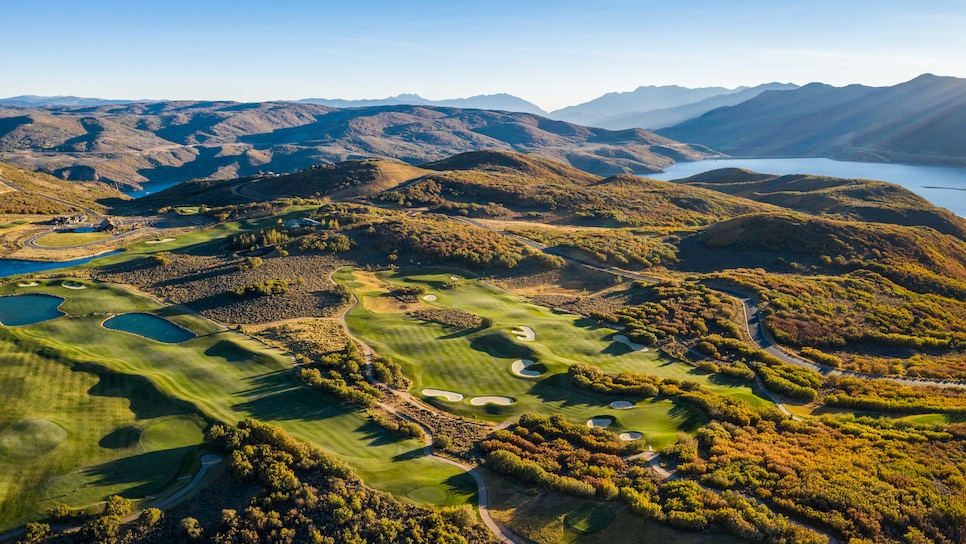 Related: How to Join the New Tiger Woods Golf Course in Park City.
Topography - Natural and Artificial features.
Topography is important because of its direct relationship to the cost of improving the land. Steep lots have higher costs of excavation, retaining walls and driveway expenses. This is where budgets are blown and tears are shed. Not every homesite purchased eventually is built upon. Owners get fatigued, their budgets blow up, workers come and go. Best to avoid these pitfalls before buying the land than after so you can enjoy your home, and hopefully find time to golf.
Views - Everyone wants great views.
Families need to consider any future impact to those views from neighboring homes sites and neighboring developments. Not only do views get blocked, but sometimes some unsightly views can be added like golf storage facilities, new roads, amenity buildings, etc. Knowing the master plan of the development is important.
Aspect - Aspect is the direction the land faces.
With the improvement in window technology over the last 10 years, families have been adding massive window walls to homes in mountain country to capture views. The unintended consequence is passive solar gain.
I've seen families build beautiful homes that face inspirational views to the west. The consequence is too much sun or solar heat, making spaces unusable. My belief is that south / southeast / southwest facing homesites are ideal.
Building Restrictions - What can I build on my lot?
In many planned gated communities the building envelope is pre defined by the developer.
This allows Buyers to know where their home must be positioned on the site and where the neighboring homes must be positioned. The key here is to ensure that you will be able to position the home in the direction of the preferred view. And that it will accommodate the size and layout of the desired improvement and that the future neighbor will not be a negative impact.
In rare instances, certain home-sites will have a height restriction below the typical max height of approximately 30 feet. These are homesites on high mountains or ridgelines, and height restrictions can make the homes have lower ceilings than desired.
Vegetation & Geotech - The flora, fauna and soil conditions in your new neighborhood.
In most neighborhoods owners can only remove vegetation within their building envelope. Many Buyers make the assumption that they can remove any tree on the homesite they desire. This needs to be studied in advance to ensure that certain views can be captured and privacy is maximized. Obtaining soil tests to determine how much subterranean rock exists is crucial, as it affects building costs and time to build.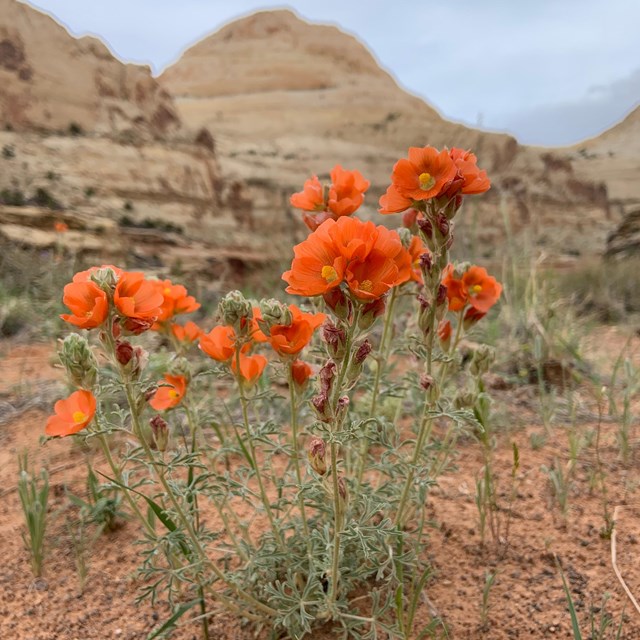 Location to Amenities & Entrance - How far away from everything am I going to be?
I often have discussions with people about how important convenience is versus privacy. If you plan to spend a lot of time in the community, you might want to purchase a homesite on the perimeter of the neighborhood that is close to the gated entrance so you can come and go with ease. For those who vacation for shorter periods with young children, they might want to be close to the amenity buildings for frequent use. Each family is different and their priorities need to be discussed during the buying process.
Buyers looking in these communities have so much more to consider than those looking for deer valley condos for sale. What you gain in amenities, sometimes you lose in proximity to Deer Valley Resort or Old Town Park City. Not all private clubs are equal in their distance, or more importantly, time to the resorts. Choosing the right distance, shuttle amenity, on-mountain dining is important as the ease of access to the resorts is not a like a ski-in ski-out Deer Valley home.
Related: Why Investors Like to Buy Pre-Construction Real Estate
Architectural Guidelines - Are they strict?
In all of the gated communities I have worked in there are strict design guidelines related to what can be built.
A design-review board will oversee all planned builds. Exceptions can be made, but they tend to be minor exceptions. The design guidelines can impact the exterior look and feel, how much glass can exist, building height, landscaping requirements, driveway steepness, minimum or maximum size requirements, etc. Typically HOA websites will have these documents available to read, but they tend to be very long. Working with and expert realtor in the community is crucial. During the buyer's due diligence period, talk to the design review board or an architect who has built in that neighborhood to ensure that you can create the home of your dreams.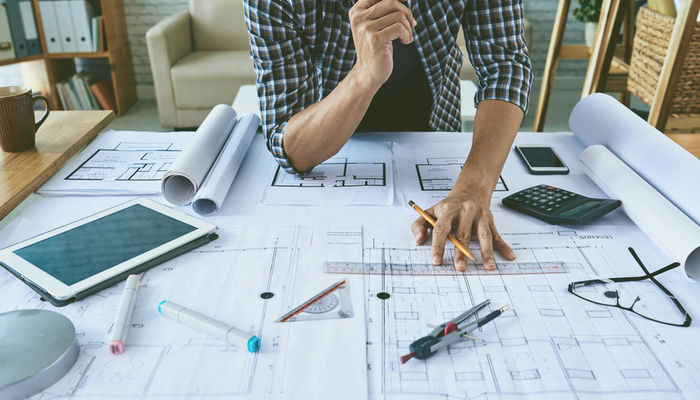 It's important to conduct thorough due diligence and, if necessary, consult with professional agents who have sold in the target neighborhood, attorneys, engineers, and environmental consultants to ensure you make an informed decision when purchasing land.
If you are looking for land for sale in Park City Utah area, please give us a call so we can help you find the perfect homes site / perfect community and protect your family and budget.
**Click Here for Vacant Land For Sale in Park City UT
Matthew Magnotta is the author of this post and founding member of Christie's International Real Estate Park City. Whether you are looking to buy or sell Park City Real Estate, Deer Valley Real Estate, or Midway Real Estate, our team of Realtors is here to help. Over the past 5 years, we've sold over $500 million in property in Deer Valley, Empire Pass, Old Town Park City, the Canyons, Hideout, Tuhaye, and all surrounding areas. Being the best realtor in Park City is what we strive for and no job is too big or too small. Deer Valley homes, Park City condos, Empire Pass ski-in ski-out properties, Hideout lots and New Construction are all in our wheelhouse so please don't hesitate with the simplest of questions. We look forward to hearing from you so please reach out with your questions! Matthew Magnotta ([email protected]) Lindsey Holmes (li[email protected]) Brad Erickson ([email protected])
For more information on us and to meet our Team - https://parkcityrealestate.com/team