Deer Valley Resort ® is one of the few tier 1 ski resorts in the country not to have a formal base village that provides skiers with shopping, dining, and hotel accommodations. That is about to change.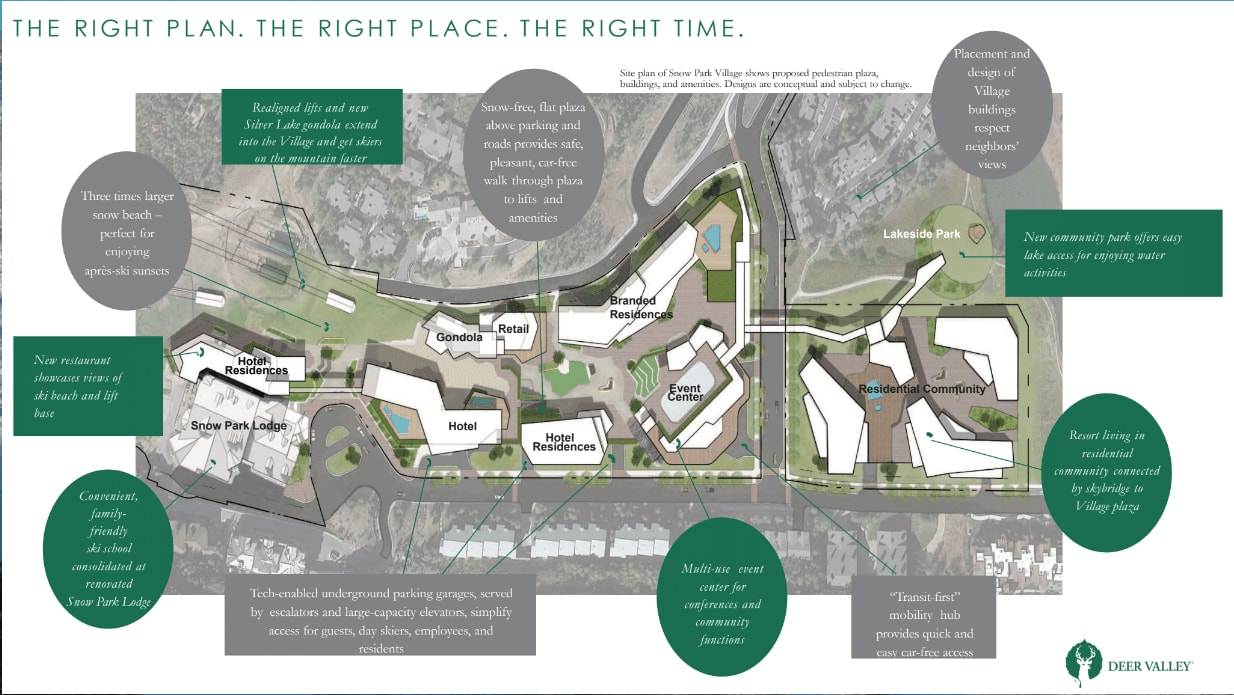 For the past 20+ years, Deer Valley has considered several master plans to build a village on top of the existing parking lots at the base (SnowPark). The most recent iteration of this plan is getting positive feedback from the public for its well-thought-out infrastructure improvements, commercial benefits for the public, and overall architecture.
Amenities: This new concept contemplates lots of shopping and dining opportunities available year-round that will benefit skiers and the general public plus an ice rink, music stage, and additional hotel rooms.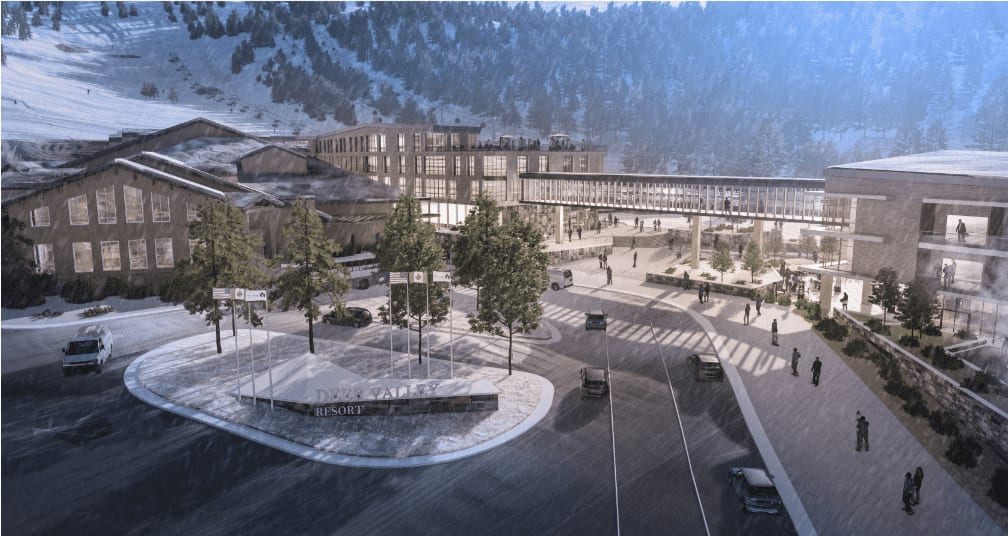 Infrastructure: the development team has done exhaustive studies on traffic flow and has formulated ways they believe will better improve flow during busy times and entice visitors to carpool or utilize public transportation. Regarding carpooling and public transportation; dedicated bus lanes and paid parking will be the primary tools.
Click here for Snowpark master plan
Whether you are looking to buy or sell Park City Real Estate, our team of Realtors is here to help. Over the past 5 years, we've sold over $500 million in property in Deer Valley, Empire Pass, Old Town Park City, the Canyons, Hideout, Tuhaye, and all surrounding areas. We strive to be the best realtor in Park City and no job is too big or too small. Deer Valley homes, Park City condos, Empire Pass ski-in ski-out properties, Hideout lots and New Construction is all in our wheelhouse so please don't hesitate with the simplest of questions. We look forward to hearing from you so please reach out with your questions! Matthew Magnotta ([email protected]) Lindsey Holmes ([email protected]) Brad Erickson ([email protected])