Nestled on the slopes of Deer Valley Resort in Park City, Utah, Empire Pass represents the pinnacle of luxury living. This exceptional community, known for its breathtaking landscapes and world-class amenities, is a haven for those seeking a blend of adventure and comfort. Let's dive into why Empire Pass, with highlights on Flagstaff, Montage, One Empire, and Argent, is an unparalleled choice for luxury real estate.

Flagstaff: Where Elegance Meets Tranquility
Flagstaff Lodge in Empire Pass epitomizes elegance and tranquility. This exquisite lodge offers a unique living experience, where sophistication meets community spirit. Residents enjoy ski-in/ski-out access, perfect for skiing aficionados, and the lodge keeper ensures a seamless, luxurious stay. The après ski activities and the large hot tub provide ultimate relaxation after a day on the slopes. Flagstaff Lodge is not just a home; it's a community of luxury and ease. A total of 37 residences ranging from 2 bedrooms 1,749 SqFt to 3,017 SqFt 4 Bedroom Penthouses. Completed in 2009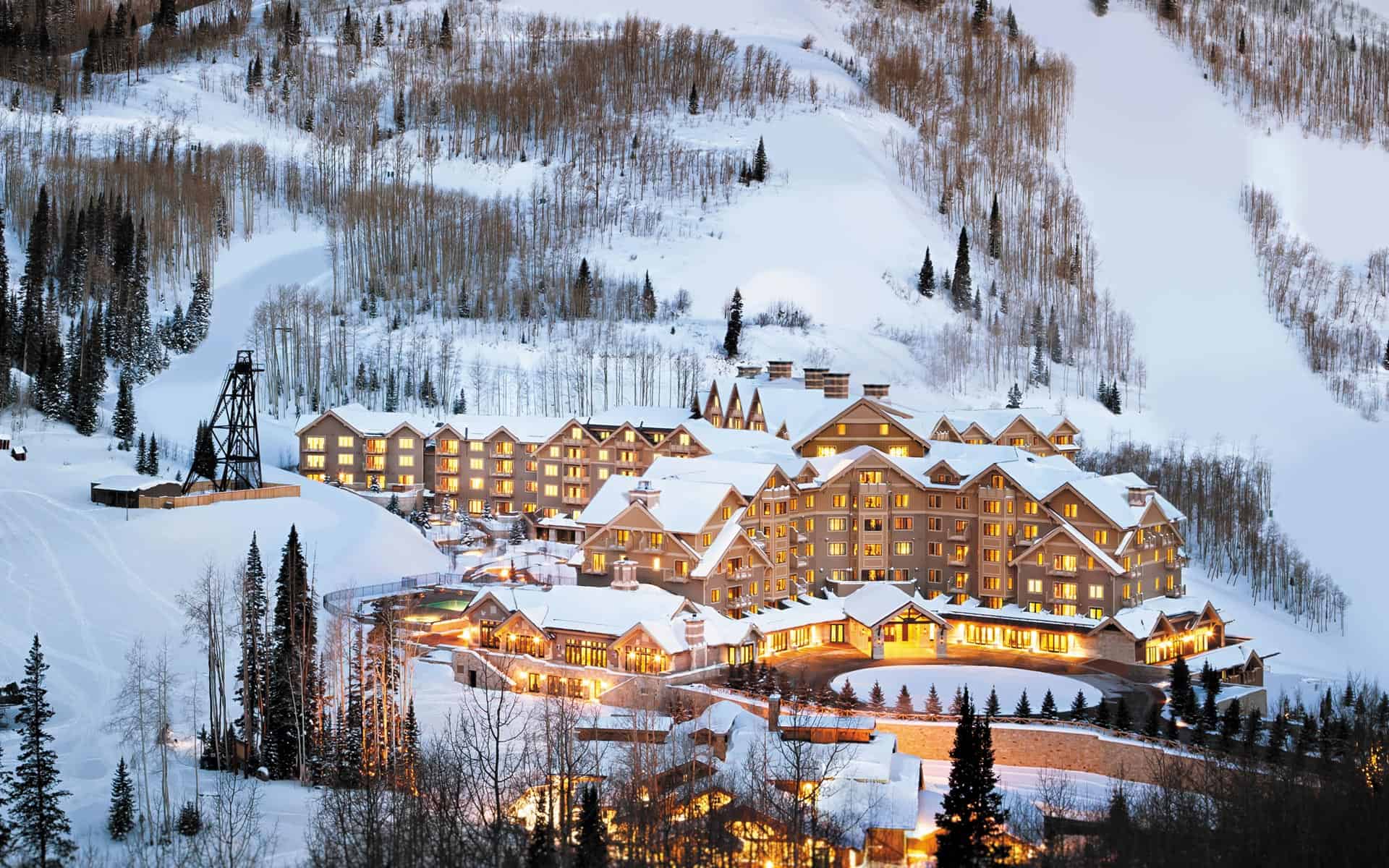 Montage Deer Valley: A Synonym for Luxurious Living
Montage residences redefine luxury living. These homes are designed with meticulous attention to detail, offering a blend of comfort and elegance. Residents have access to top-tier amenities like state-of-the-art fitness centers, gourmet dining, and exclusive spa services. The Montage lifestyle is about more than just living; it's about experiencing luxury in every aspect of life. Total 81 owner residences ranging in size from 1 bedroom 1,800 SqFt to 5,438 4+ bedrooms with a lock off option. Completed in 2010
One Empire Pass Deer Valley: Contemporary Mountain Living by East West Partners
One Empire Pass is the perfect fusion of modern living and mountain beauty. It offers contemporary design, cutting-edge amenities, and large windows that frame the breathtaking mountain views. This location is an ideal choice for those who seek a modern touch in their mountain retreat. Total 27 residences ranging in size from 2 bedroom 1,250 SqFt to 4,350 SqFt Penthouses. Completed in 2018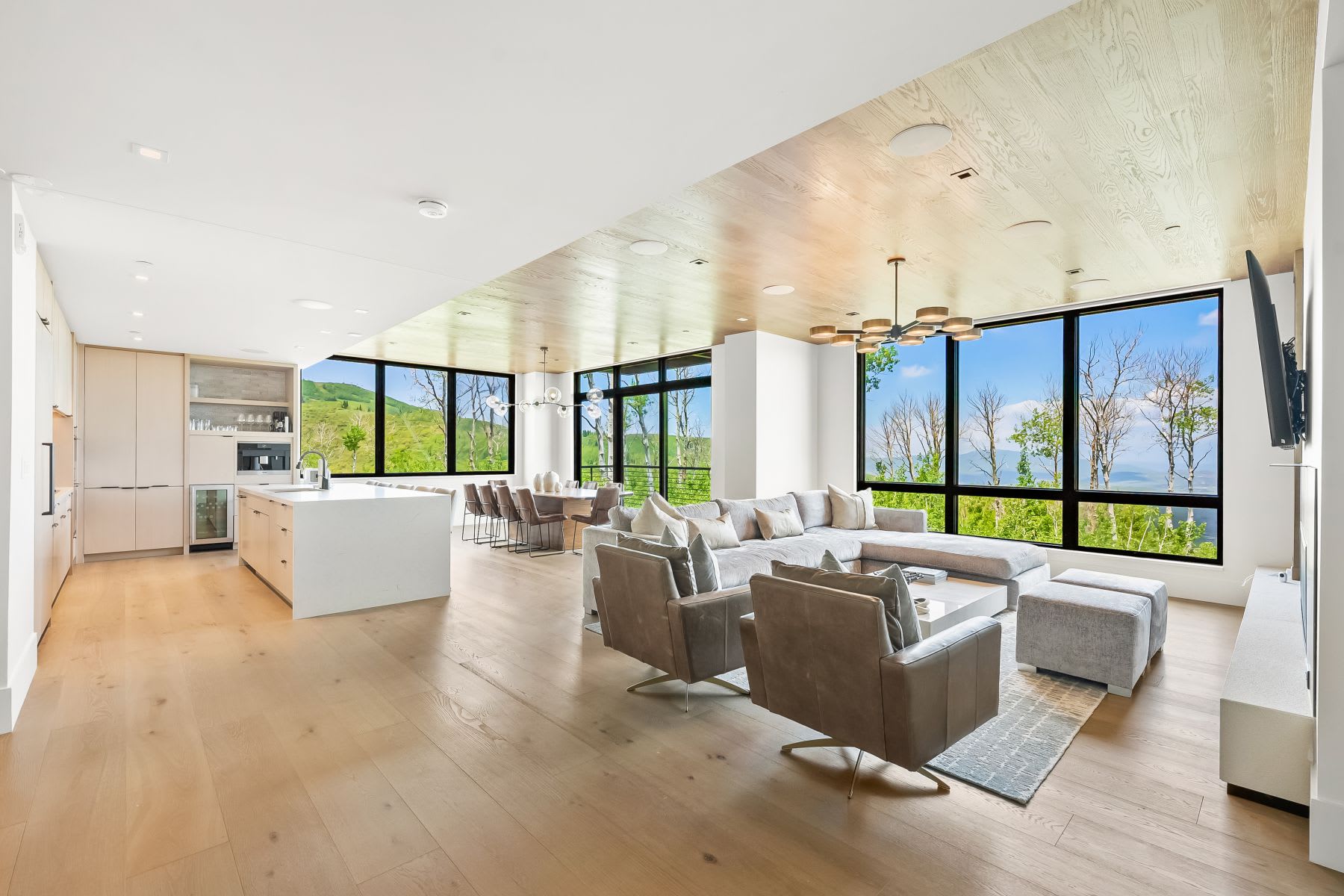 Argent Deer Valley: The Newest by East West Partners
Argent in Empire Pass stands as a testament to luxury and convenience. Right at the heart of the action, Argent offers easy access to skiing and luxurious living spaces, making it perfect for families and individuals who value class and convenience in one package. Total 27 residences ranging in size from 2 bedroom 1,627 SqFt to 4,156 SqFt 5+ bedroom Penthouses. Completed in 2021
Sommet Blanc Deer Valley: The Crown Jewel of Empire Pass
Sommet Blanc is the latest addition to Empire Pass and represents the pinnacle of luxury mountain living. These exclusive residential lodges offer unmatched privacy and elegance, setting a new standard in the area. A total of 40 residences ranging from 2,190 Sqft 2 bedroom to 4,480 5-bedroom Penthouses. Also offering 5 five-bedroom villas averaging 5,000 SqFt. Under Construction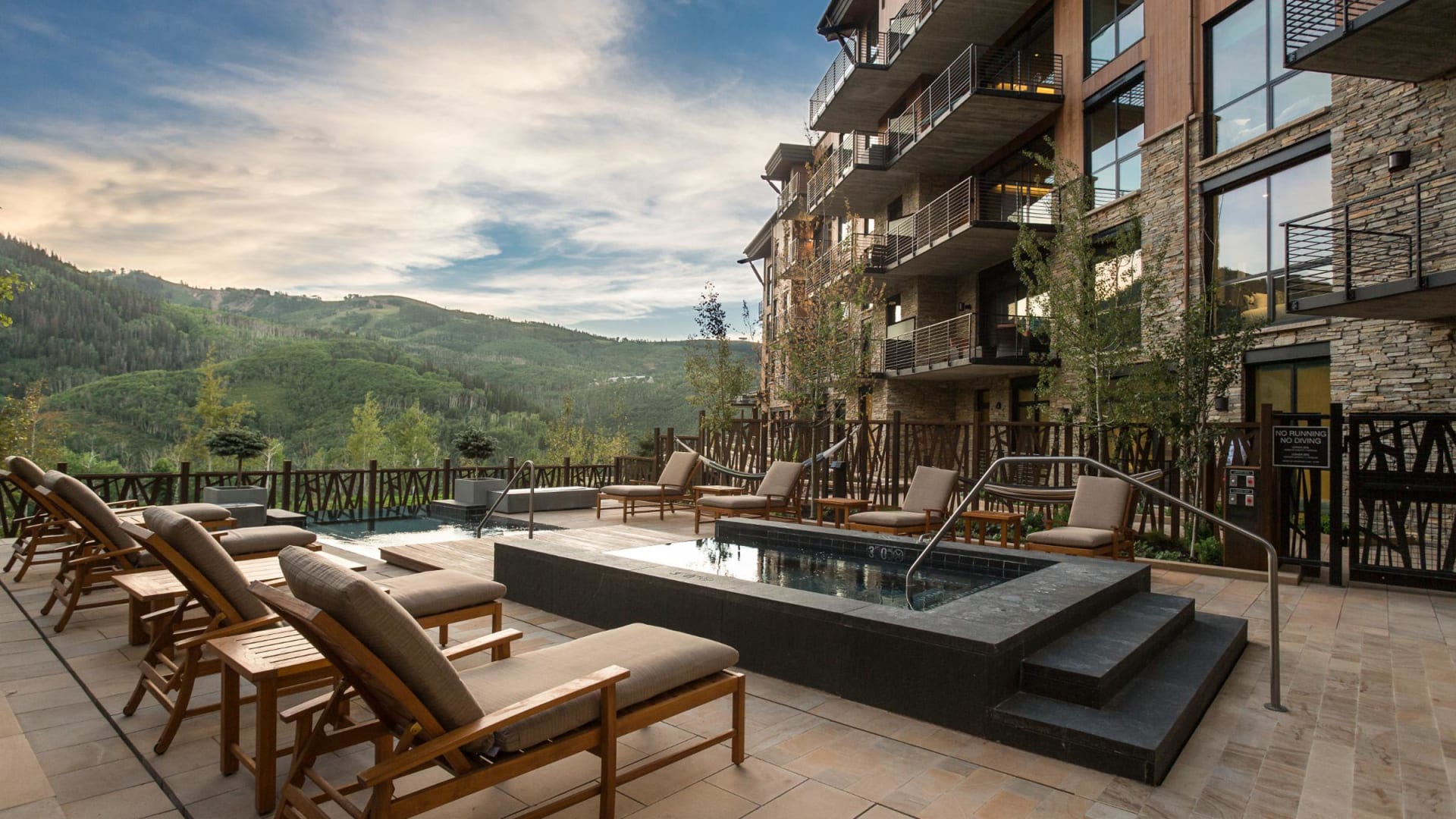 Empire Pass Deer Valley Lifestyle: A Blend of Luxury and Community
Empire Pass is more than its individual residences; it's a lifestyle choice. With premier ski slopes at your doorstep and a community brimming with events and activities, living here means embracing a life of luxury and connection. The privacy and exclusivity afforded to residents are unparalleled, providing a unique living experience.
Convenience + Beauty = Empire Pass Deer Valley
Empire Pass is not just about the individual residences; it's a lifestyle. With access to some of the best ski slopes in North America, residents can enjoy winter sports and fall hikes right at their doorstep. The absence of public skier parking ensures exclusivity and privacy for the residents.
Deer Valley Homes and Deer Valley Condos - Wise Investments
Real estate in Empire Pass is not just a home; it's a smart investment. The demand for luxury properties in this area makes it a wise choice for those looking to invest in real estate. Two factors to expand on are Long-Term Growth and Rental Income. Long-Term Growth: Historically, real estate in exclusive ski resort areas has shown a consistent pattern of appreciation. Over the last 15 years Properties in the Park City Area have had an annual appreciation growth of roughly 6%, properties in Empire Pass are likely to benefit from this trend due to their A+ location and high-end amenities. Rental Income Potential: Besides the appreciation in property value, Empire Pass homes can yield substantial rental income, especially during peak tourist seasons. This dual-income stream (rental income and property appreciation) enhances the investment appeal.
Empire Pass in Deer Valley is a blend of luxury, comfort, and natural beauty, making it the quintessential choice for high-end real estate investment. Whether you are captivated by the charm of Flagstaff, the luxury of Montage, the modern appeal of One Empire Pass, the convenience of Argent, or the latest luxury at Sommet Blanc, Empire Pass awaits you to fulfill your dreams of upscale mountain living.
Whether you are looking to buy or sell Park City Real Estate, Deer Valley Real Estate, or Midway Real Estate, our team of Realtors is here to help. Over the past 5 years, we've sold over $500 million in property in Deer Valley, Empire Pass, Old Town Park City, the Canyons, Hideout, Tuhaye, and all surrounding areas. Being the best realtor in Park City is what we strive for and no job is too big or too small. Deer Valley homes, Park City condos, Empire Pass ski-in ski-out properties, Hideout lots and New Construction are all in our wheelhouse so please don't hesitate with the simplest of questions. We look forward to hearing from you so please reach out with your questions! Matthew Magnotta ([email protected]) Lindsey Holmes (li[email protected]) Brad Erickson ([email protected])
For more information on us and to meet our Team - https://parkcityrealestate.com/team