Deer Valley Ski Resort, located in the Wasatch Mountains of Utah, has a rich history that spans several decades. Established in 1981, it quickly gained a reputation as one of the premier ski destinations in the United States. In just a few short years, it became a favorite among skiers and snowboarders from around the world due to its 'white glove service', top quality food & beverage, ease of access, and world-class snow quality.
The story of Deer Valley begins with Edgar & Polly Stern. Edgar was a visionary businessman who saw the potential of the area as a world-class ski resort. Inspired by the success of nearby Park City Mountain Resort, Stern purchased a large parcel of land and embarked on an ambitious project to create a ski resort that would offer a unique and luxurious experience.
Construction of Deer Valley began in the early 1980s, with the development of state-of-the-art ski slopes and lifts. The resort's focus on providing excellent customer service and maintaining impeccable grooming standards quickly set it apart from other ski destinations. Deer Valley also implemented a policy of limiting the number of skiers on the slopes each day, ensuring a more exclusive and enjoyable experience for guests.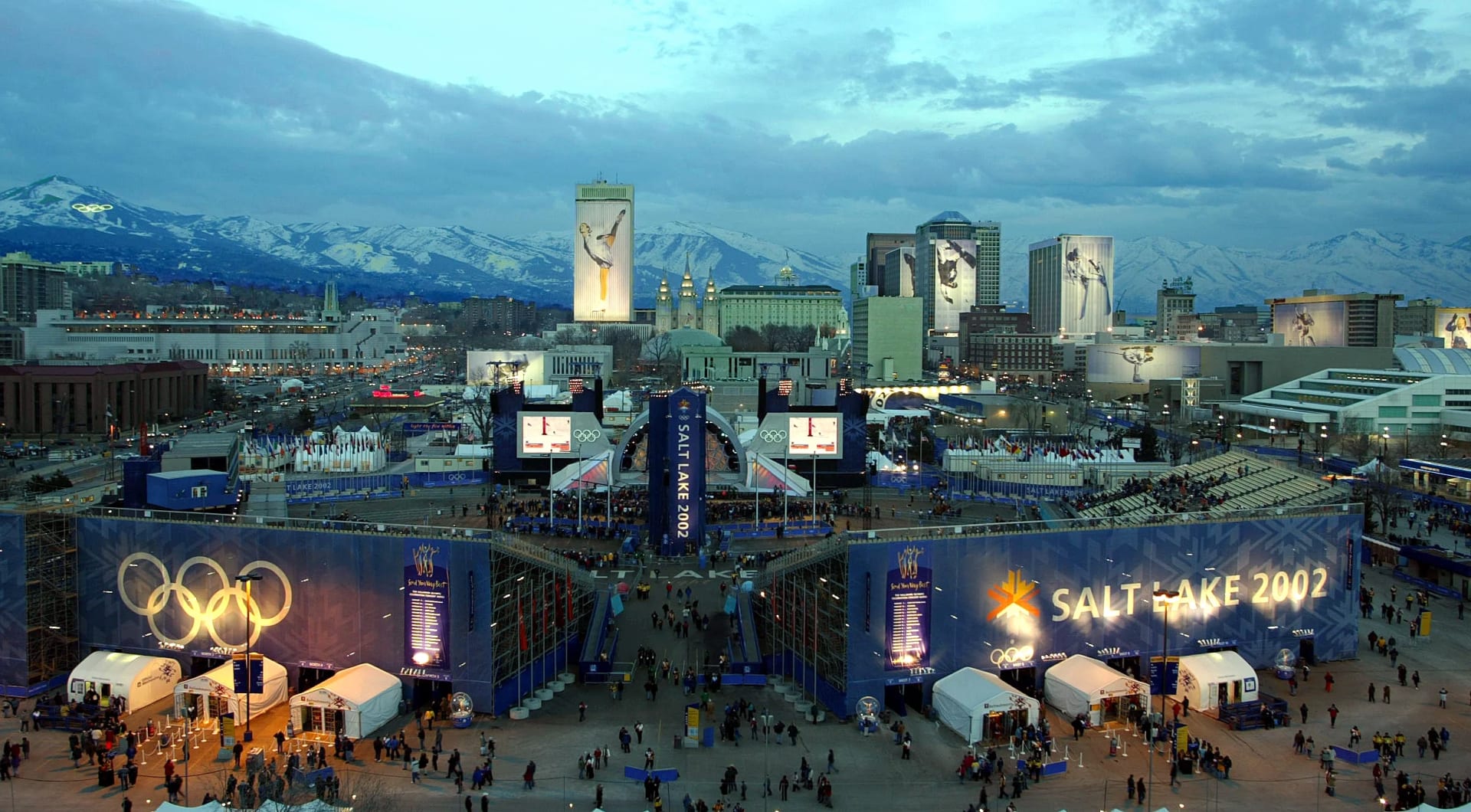 Deer Valley gained international recognition in 2002 when it hosted several events during the Winter Olympic Games held in Salt Lake City. The resort's world-class facilities and stunning mountain scenery made it an ideal location for competitions such as moguls, aerials, and slalom. The success of the Olympic events further cemented Deer Valley's reputation as a top-tier ski resort.
Over the years, Deer Valley has continued to expand and improve its offerings. It has added new chairlifts, expanded its terrain, and introduced additional amenities to enhance the guest experience. The resort's commitment to providing exceptional service extends to its on-mountain dining options, with award-winning restaurants offering a variety of culinary delights.
Deer Valley's dedication to quality and excellence has earned it numerous accolades and awards. It has consistently been ranked among the top ski resorts in North America, renowned for its perfectly groomed slopes, excellent snow conditions, and exceptional guest services. Skiers and snowboarders from all skill levels are drawn to the resort's diverse terrain, which includes gentle beginner slopes, challenging expert runs, and thrilling terrain parks.
In recent years, Deer Valley has embraced environmental stewardship and sustainability. The resort has implemented initiatives to reduce its carbon footprint, conserve water, and protect the surrounding natural environment. It has also invested in renewable energy sources and promoted responsible practices among its staff and guests.
Beyond skiing and snowboarding, Deer Valley offers a wide range of activities for visitors to enjoy year-round. In the summer, guests can explore the mountain trails on foot or by mountain bike, take part in outdoor concerts, or relax by the resort's scenic lakes. The resort also hosts events and festivals throughout the year, attracting visitors from near and far. Things To Do in Deer Valley.
As Deer Valley looks to the future, it remains committed to providing an exceptional experience for its guests and potentially expanding its terrain to encompass the adjacent Mayflower Mountain Ski Resort. Its blend of breathtaking scenery, luxurious ski in/out real estate, and world-class skiing continues to captivate visitors and solidify its status as one of the premier ski resorts in the world. Whether it's winter or summer, Deer Valley offers an unforgettable mountain getaway for outdoor enthusiasts and those seeking a touch of luxury in a spectacular alpine setting.
Whether you are looking to buy or sell Park City Real Estate, our team of Realtors is here to help. Over the past 5 years, we've sold over $500 million in property in Deer Valley, Empire Pass, Old Town Park City, the Canyons, Hideout, Tuhaye, and all surrounding areas. We strive to be the best realtor in Park City and no job is too big or too small. Deer Valley homes, Park City condos, Empire Pass ski-in ski-out properties, Hideout lots and New Construction is all in our wheelhouse so please don't hesitate with the simplest of questions. We look forward to hearing from you so please reach out with your questions! Matthew Magnotta ([email protected]) Lindsey Holmes (lh[email protected]) Brad Erickson ([email protected])
For more information on us and to meet our Team - https://parkcityrealestate.com/team