Park City real estate is revered not only for its proximity to the best skiing in the country but for the surrounding town's landscape of upscale amenities and culture. Park City homes for sale offer a lifestyle as much as a property: the chance to get away to a cozy, hideaway town to luxuriate in being active in the gorgeous natural landscape, pampering oneself, and spending quality time with loved ones. One can only spend so much of the day skiing, so this popular destination has cultivated a wealth of uniquely first-class shops, dining, and attractions.
Here are six of the best fine dining restaurants
Park City real estate
has to offer, satisfying the appetite worked up on the slopes, these restaurants have an elegant atmosphere perfect for celebrating with friends, date nights, and simply indulging. While the options are world-class, Park City remains a smaller town, and the hot spots fill up quickly, so reservations in this concentrated dining hub are a must.
Six Park City restaurants sure to delight
Twisted Fern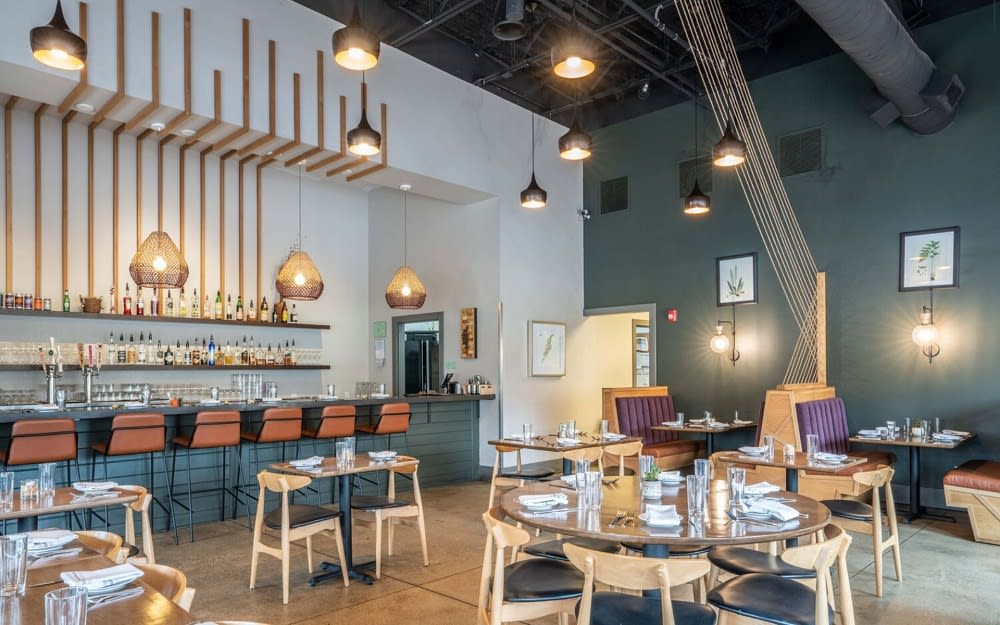 Twisted Fern
is an airy, upscale eatery that does New American cuisine in a refreshing way. Their menu puts an emphasis on wholesome ingredients harvested in ethically conscious manners. The window-laden dining room is both sumptuous and casual, with an atmosphere that isn't too adult to bring kids. The little ones even have their own fine dining menu with chicken fingers for the picky eaters and a trout dish for the adventurous youngsters who want to partake in the experience.
Dinner for the adults is a study in refined simplicity. Rich appetizers like the brie and mushroom are elevated with unique flavors of pistachio dust and creamy locally made cheese. The entrees focus on preparing top-quality, local meats artfully. Utah elk with oat risotto is the perfect example of unexpected sophistication at Twisted Fern. Regardless of your choice, you're sure to leave feeling satisfied.
Grappa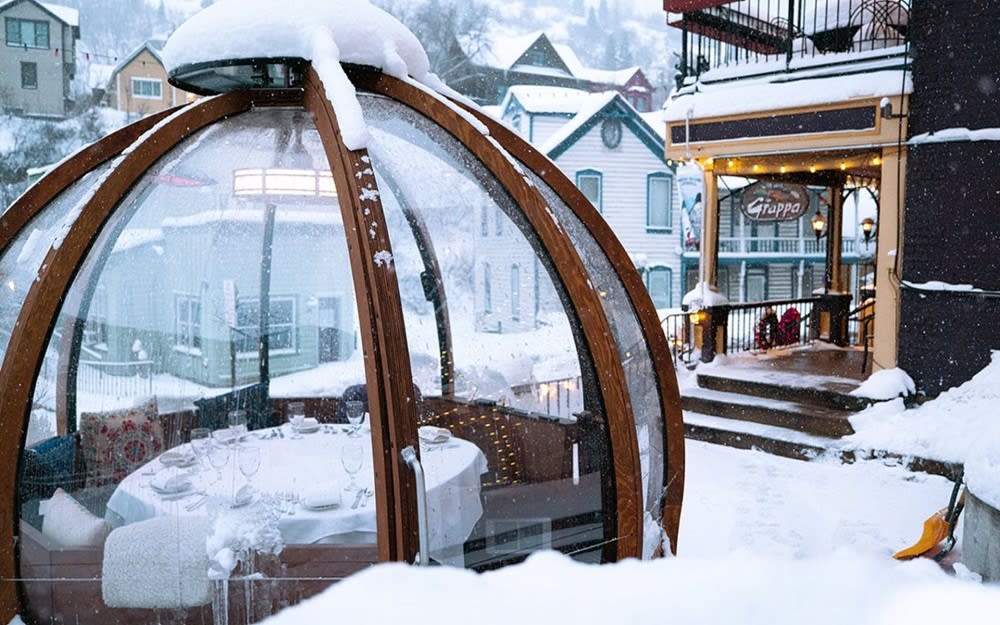 Grappa
is an attraction as much as a restaurant. Their patio and dining room sport stunning views of the Historic Main Street in
Park City
, and beyond their traditional dining experience, they also offer the option to have dinner "in a snowglobe" during the colder months. They set up clear, heated tents that seat up to ten people on their patio, so diners can watch the signature snowfall as they eat.
Grappa does Italian right with the delicate flavors that go beyond traditional Italian cuisine. Authentic dishes like grapes and gorgonzola, osso bucco, and branzino accompany beloved, classic pasta dishes. The opulent lobster fregola sarda with a Maine lobster tail and shellfish is the go-to for sensory bliss. If Grappa is your choice for the evening, be sure to come hungry.
Handle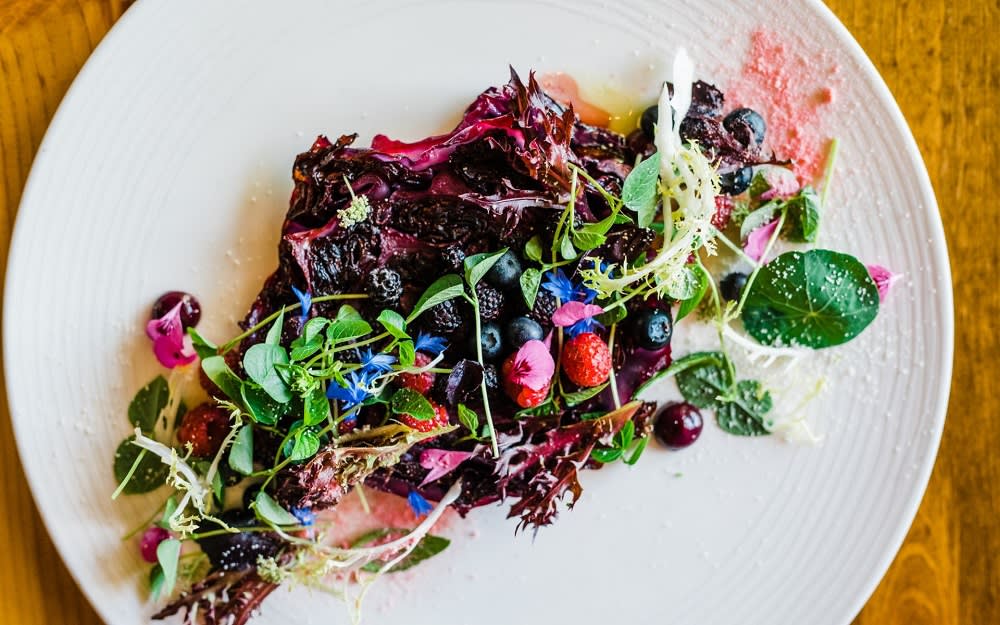 For organic fine-dining fare that is matched by a great cocktail menu, check out
Handle
. This menu has a little something for everyone. Carnivores will adore starting with their locally sourced charcuterie as much as vegetarians will devour the English cucumber starter. From high-end steaks and fried chicken to mushroom bolognese bucatini, Handle covers the whole spectrum of tastes without sacrificing elegance or zest.
They also keep the bright ingredients going in an extensive dessert menu. The trashberry bar showcases fun additions like Cocoa Pebbles, while the Basque cheesecake is a pure classic. The cocktails are an ever-rotating mix of traditional favorites boosted with creative changes.
Yuki Yama Sushi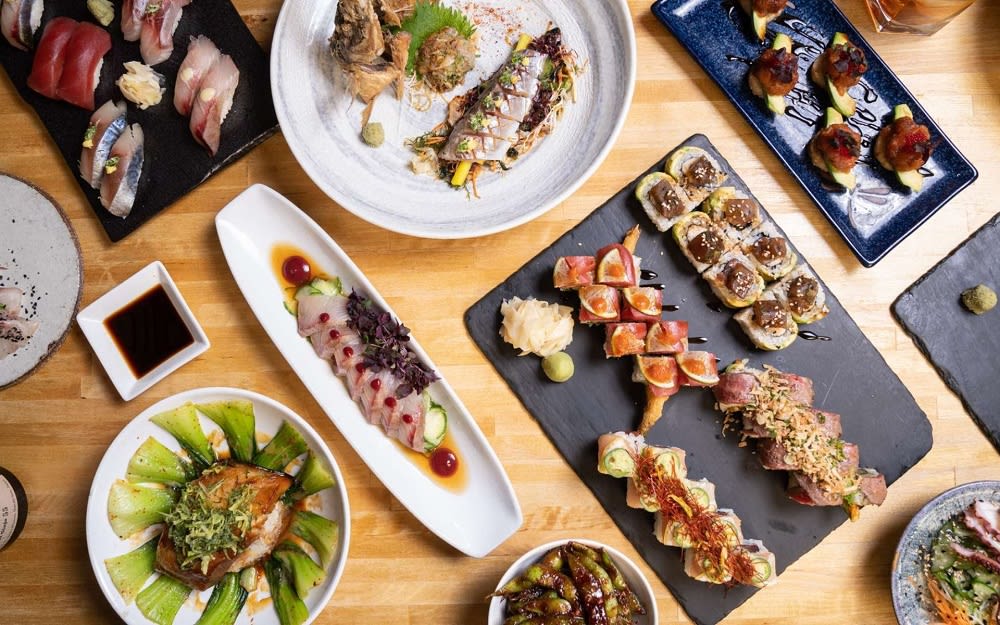 Nothing says refinement like sushi, and
Yuki Yama
is the go-to spot for it in Park City. Here, the Japanese cuisine isn't afraid to stray outside of the lines and offers photo-worthy dishes like the Wagyu tataki. Thinly sliced strips of Wagyu are served with a personal Himalayan pink salt block heated to rip-roaring temperatures. Guests can even flash-cook their own Wagyu with this unique dish.
If the work isn't for you, they also serve Wagyu bruschetta with pork butter for a trendy fusion of two coveted dishes. The sushi menu is extensive, but vegetarians and non-pescatarians can still have their good eats on the ramen menu. The sake and Japanese whiskey menu is even longer for luxury libations.
Riverhorse on Main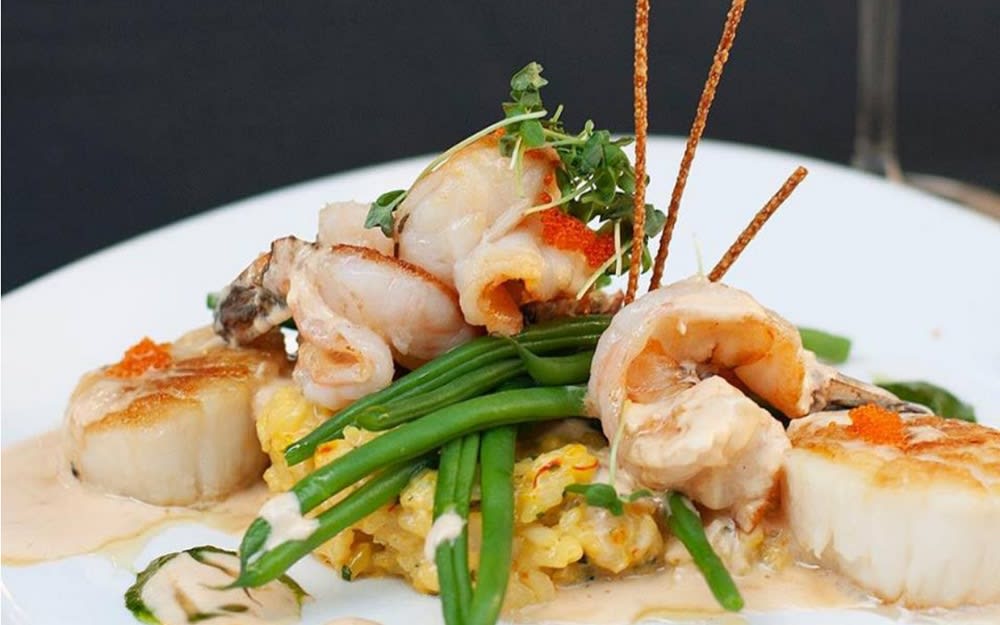 Credit: Distinguished Restaurants of North America
Riverhorse on Main
has not only a fantastic menu and beautiful dining room to represent itself, but it boasts an array of distinguished awards to its name. The views of Historic Main Street and the charming patio give dinner here a lovely warmth. Local musicians come in regularly to serenade guests as they enjoy their polished dishes.
Prime cuts of steak and fish are gems of the entree menu, like their mountain trout with pistachio nut crust and Meyer lemon slaw. To really taste the land, you can try their trio of wild game, which samples from the area's hunting prospects. The watermelon and mango salad with goat cheese accompanies these rich dishes with a light burst for balance.
Firewood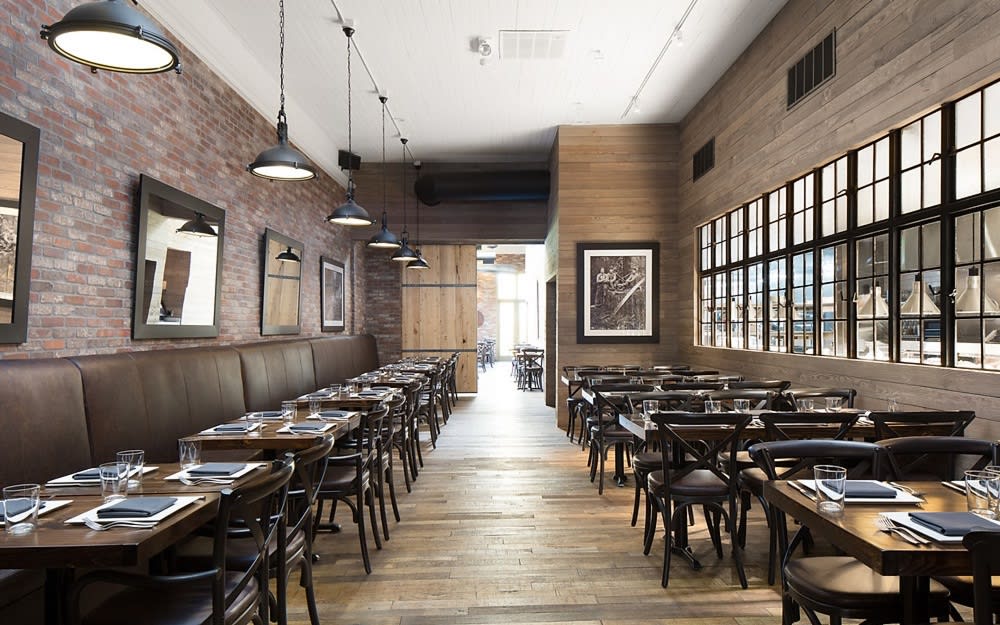 Credit: Kyle Aiken Photography
Firewood
is a local favorite of those who own Park City real estate. This restaurant spent the winter renovating its space, but it opened up again this May for the summer season with a newly spruced dining room. Their signature is their woodfire stove that adds smokey deliciousness to the cuisine on offer. Sticking with the theme, the ambiance is a cozy, old-world salon with wood-paneled walls and dark, candle-lit accents.
The dinner menu is organized into three courses, so while dishes are ordered a la carte, the experience of the service is a stately affair. They have a comprehensive option of smaller plates and palette cleansers to prepare you for their hearty, wood-fired meats. Previous guests remark at the welcoming staff and nonchalance of Firewood that makes it the best place in Park City to relax and stay awhile.
Ready to move to Park City?
Park City real estate is not only an opportunity to lock down an idyllic vacation spot, but it's also a chance to own property in an evolving food and culture hub. The continually growing dining space of the city is just one of the reasons Park City homes for sale are becoming an increasingly smart investment. If you are looking for guidance on your own search for Park City homes for sale, reach out to trusted local agent
Matthew Magnotta.