Skiing began at Deer Valley with the Park City Winter Carnivals of the 1930s. The first ski lifts appeared in 1946, when local residents Robert Emmett Burns, Sr., and Otto Carpenter constructed them from nearby lodgepole pines. Snow Park Ski Area was the name of the resort from 1946 to 1969 and In 1981, Edgar Stern founded Deer Valley Resort. Since then, skiers have flocked to the area and the mountain around it has become home to many snows and summer enthusiasts.
People have built their dream Deer Valley homes, and developers have erected some of the most beautiful 4-season destinations such as Founders Place Deer Valley, Argent Deer Valley, One Empire Pass Deer, Montage, Stein Eriksen Residences and so many more. Some 93 years later, Deer Valley and Empire Pass are almost completely built-out with only 2 developable parcels remaining in this final chapter of luxury residences in Deer Valley.
The moment in time is here with the last 2 New Developments in Deer Valley. Founders Place, located just next to the Mountaineer Lift near St. Regis, is currently under construction on Phase 1 of 3 and will offer 32 luxury Deer Valley Condos. Sommet Blanc will be the final chapter in the build-out and will offer 50 luxury condos located adjacent to the Montage.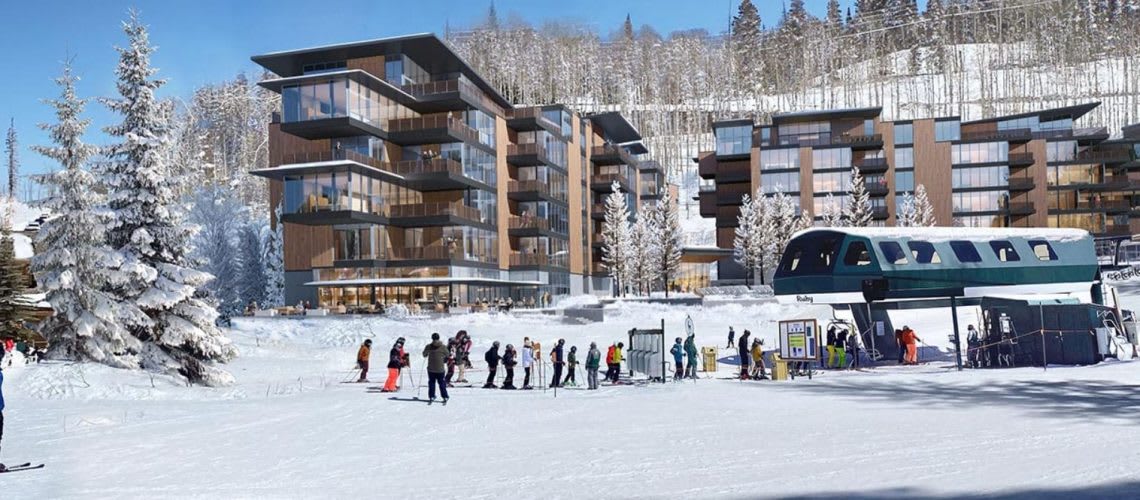 Whether you are looking to buy or sell Park City Real Estate, our team of Realtors is here to help. Over the past 5 years, we've sold over $500 million in property in Deer Valley, Empire Pass, Old Town Park City, the Canyons, Hideout, Tuhaye, and all surrounding areas. We strive to be the best realtor in Park City and no job is too big or too small. Deer Valley homes, Park City condos, Empire Pass ski-in ski-out properties, Hideout lots and New Construction is all in our wheelhouse so please don't hesitate with the simplest of questions. We look forward to hearing from you so please reach out with your questions! Matthew Magnotta ([email protected]) Lindsey Holmes ([email protected]) Brad Erickson ([email protected])