Ahhhh, Old Town Park City, nestled amidst the breathtaking Wasatch Mountains, holds a special place in the hearts of both those who live here and those who visit. This charming mountain town offers a unique blend of attractions that captivate visitors year-round. From its proximity to world-class skiing and diverse dining experiences to its rich history, vibrant city park, serene library park, and expansive open lands, Old Town Park City has something for everyone. Join us while we explore why people love this enchanting destination and the diverse experiences it offers.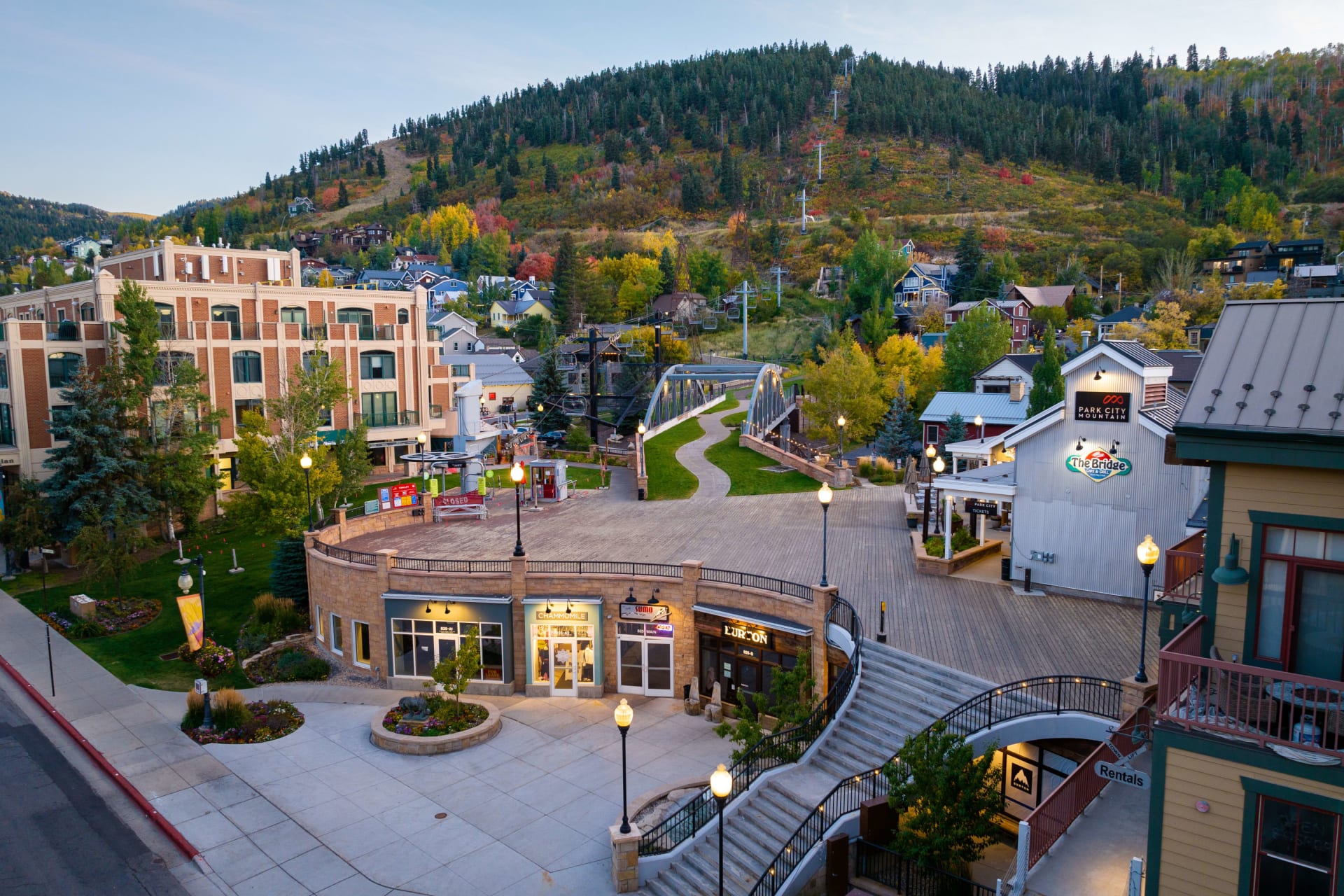 Proximity to World-Class Skiing
Old Town Park City's prime location is a magnet for snow enthusiasts from around the world and extremely easy to get to from most cities in the U.S. Just minutes away are some of the most renowned ski resorts, including Park City Mountain Resort and Deer Valley Resort. The convenience of waking up to fresh mountain air and hitting the slopes in the morning, followed by après-ski activities on Historic Main Street, makes it a paradise for winter sports enthusiasts. Park City has an expansive, clean, and free Old Town Transit system that delivers skiers and snowboarders to Park City Mountain Resort, The Canyons, Silver Lake Deer Valley, Snowpark Deer Valley, Empire Pass, and the Montage Park City. Whether you own a Deer Valley home, a Park City condo, Flagstaff Lodge, or Sommet Blanc residence, the prompt and frequent pickups on the bus system will take you anywhere you want to go.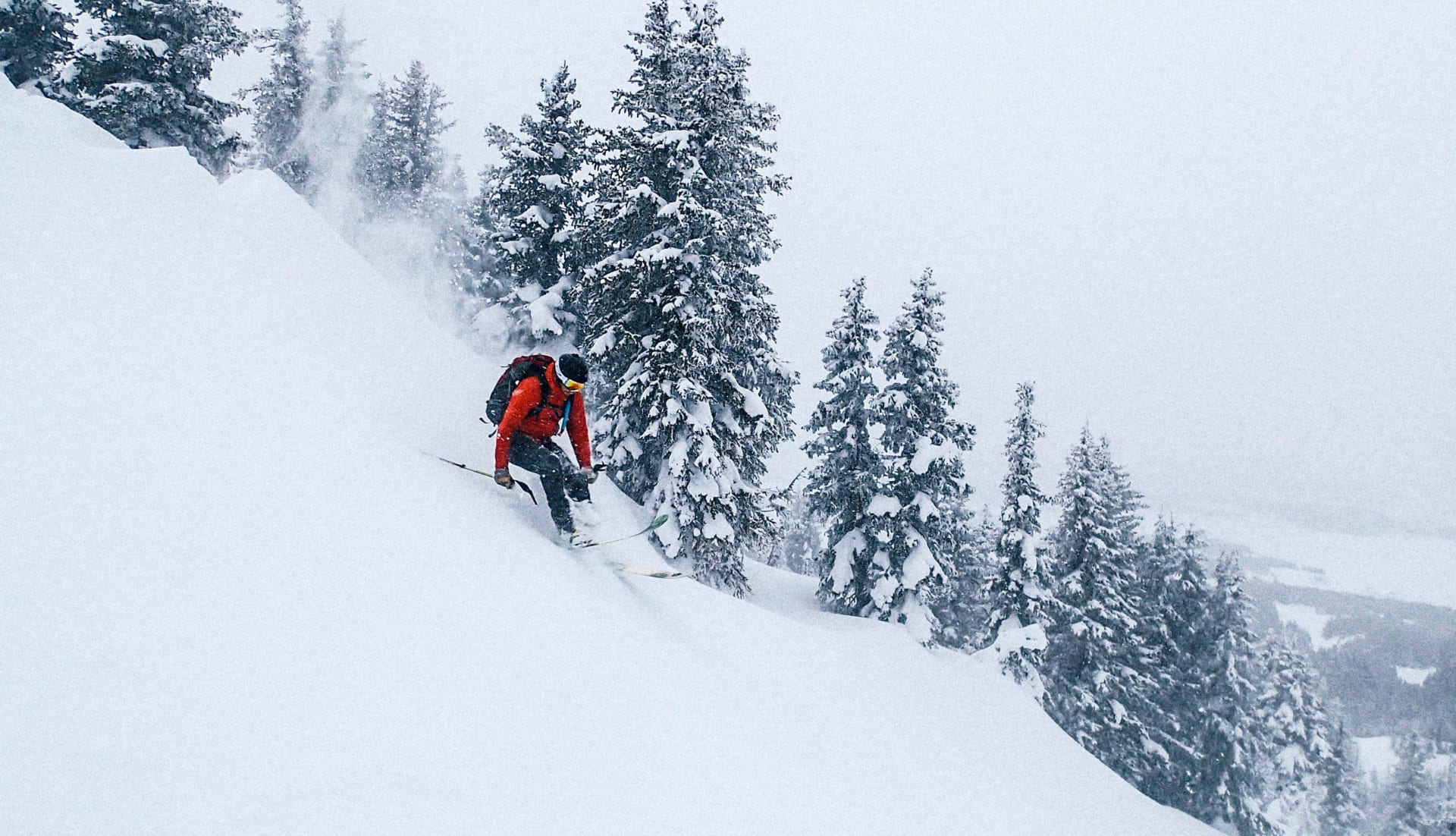 A Culinary Adventure
Old Town Park City boasts a dining scene that rivals its natural beauty. Historic Main Street is a gastronomic paradise where culinary delights from around the world converge. Whether you're in the mood for gourmet cuisine, comfort food, or a cozy café experience, Old Town Park City's restaurants offer a wide range of options to satisfy your palate. The town's commitment to local and sustainable ingredients adds to the allure of dining in this mountain paradise. Some of our favorites include Shabu, Yuki Yama, Harvest Park City, 5 Seeds, Spur Park City, and of course the No Name Saloon.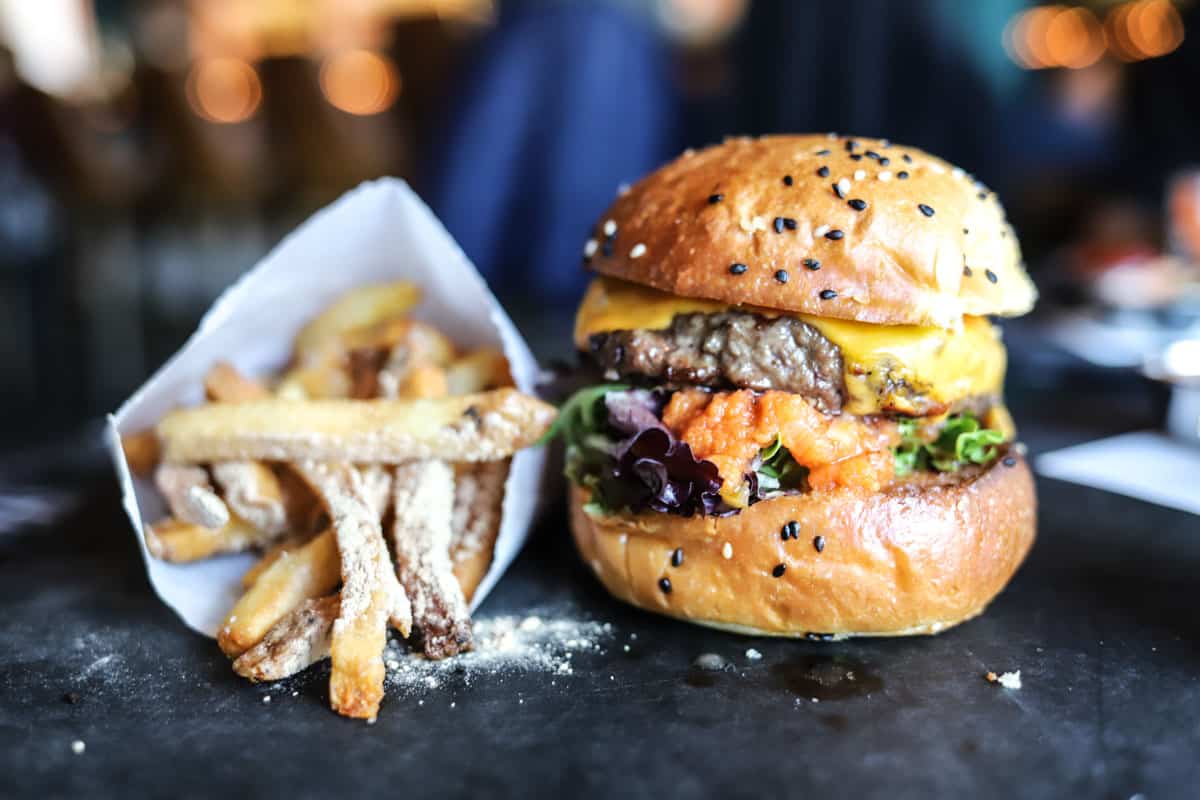 Walk-Through the Rich History of Old Town Park City
Park City was traveled by the early Mormon pioneers on their journey to where they settled and built Salt Lake City. One of their leaders, Parley P. Pratt, explored the canyon in 1848. He was given a charter the following year to build a toll road through it, which was finished in 1849. After originally being called Parley's Park City, the name was shortened to Park City when the town was incorporated in 1884. Strolling along Old Town Park City's historic Main Street feels like stepping back in time. The well-preserved late 1800s-era buildings harken back to the town's mining roots, offering a glimpse into its rich history. The Park City Museum, located on Main Street Park City, provides an in-depth look at the town's transformation from a mining camp to a world-class destination. History buffs can appreciate the resilience and spirit of the town's pioneers, making it an educational and inspiring experience.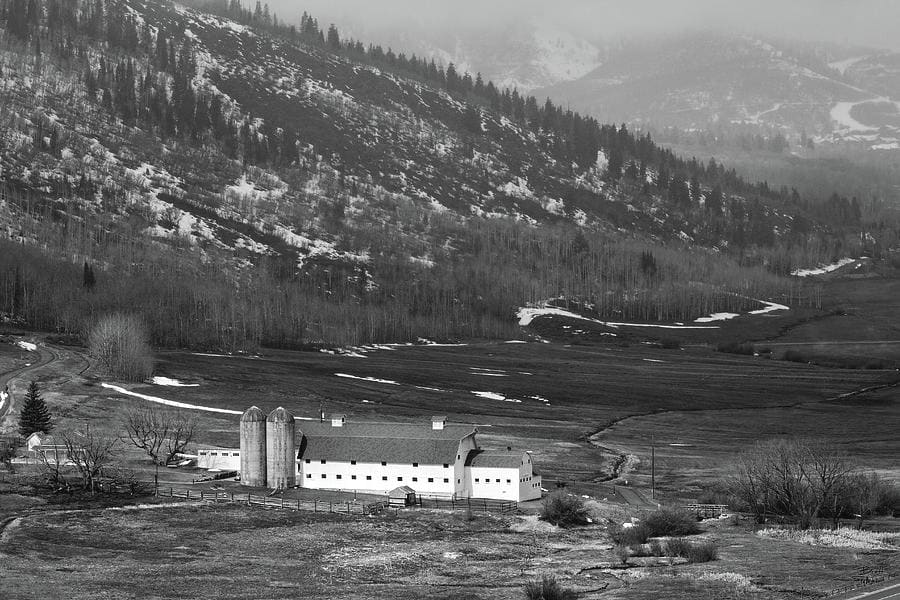 City Park: A Vibrant Gathering Place
Old Town Park City's City Park is a hub of activity and community spirit. This park hosts various events throughout the year, from arts festivals, and Miner's Day to outdoor concerts, attracting locals and visitors alike. Families can enjoy sand volleyball, Park City Skate Park, softball, football, picnics, playgrounds, and open spaces for leisurely activities. The park's lively atmosphere adds vibrancy to the town's social scene, making it a beloved gathering place.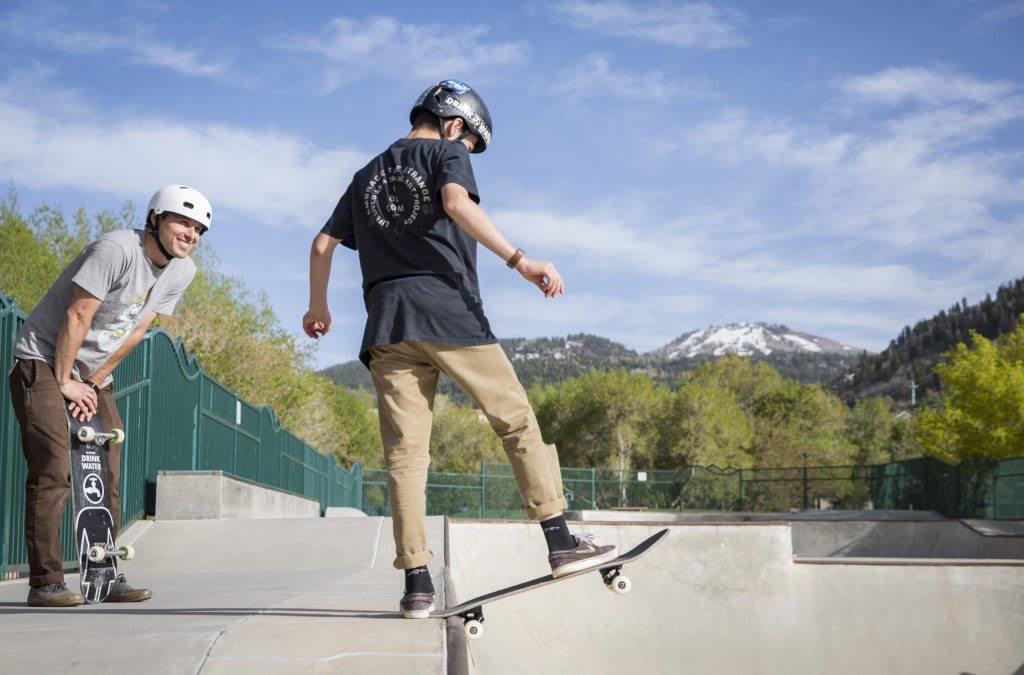 Library Park: A Tranquil Escape
Preserved in a conservation easement for the use of everyone, the Library Park is the ultimate local gathering spot for people and their 4-legged furry friends. For those seeking serenity, Library Park offers an oasis of calm amidst the bustling energy of Old Town. With its bubbling streams, shaded pathways, and scenic benches, it's a perfect spot for relaxation and contemplation. The Park City Library, an architectural gem that seamlessly blends with its natural surroundings, adds to the park's allure and serves as a cultural center for the community. Lucky One's Coffee is the perfect place to grab a cup and sit on the patio while soaking in the views and the activities the library provides. From summer slip-and-slide events to winter sledding, the park offers it all.
The Allure of Open Lands
Old Town Park City is not just about its charming streets; it also offers access to vast open lands and outdoor recreation opportunities. The extensive trail network, parks, and wilderness areas surrounding the town beckon hikers, bikers, and nature enthusiasts to explore the beauty of the Wasatch Mountains year-round. Whether it's hiking in the summer, leaf-peeping in the fall, or snowshoeing in the winter, the open lands offer endless adventure. Golfing options are endless in Park City and the most recent exciting news is the new Tiger Wood's designed course just minutes from Old Town Park City.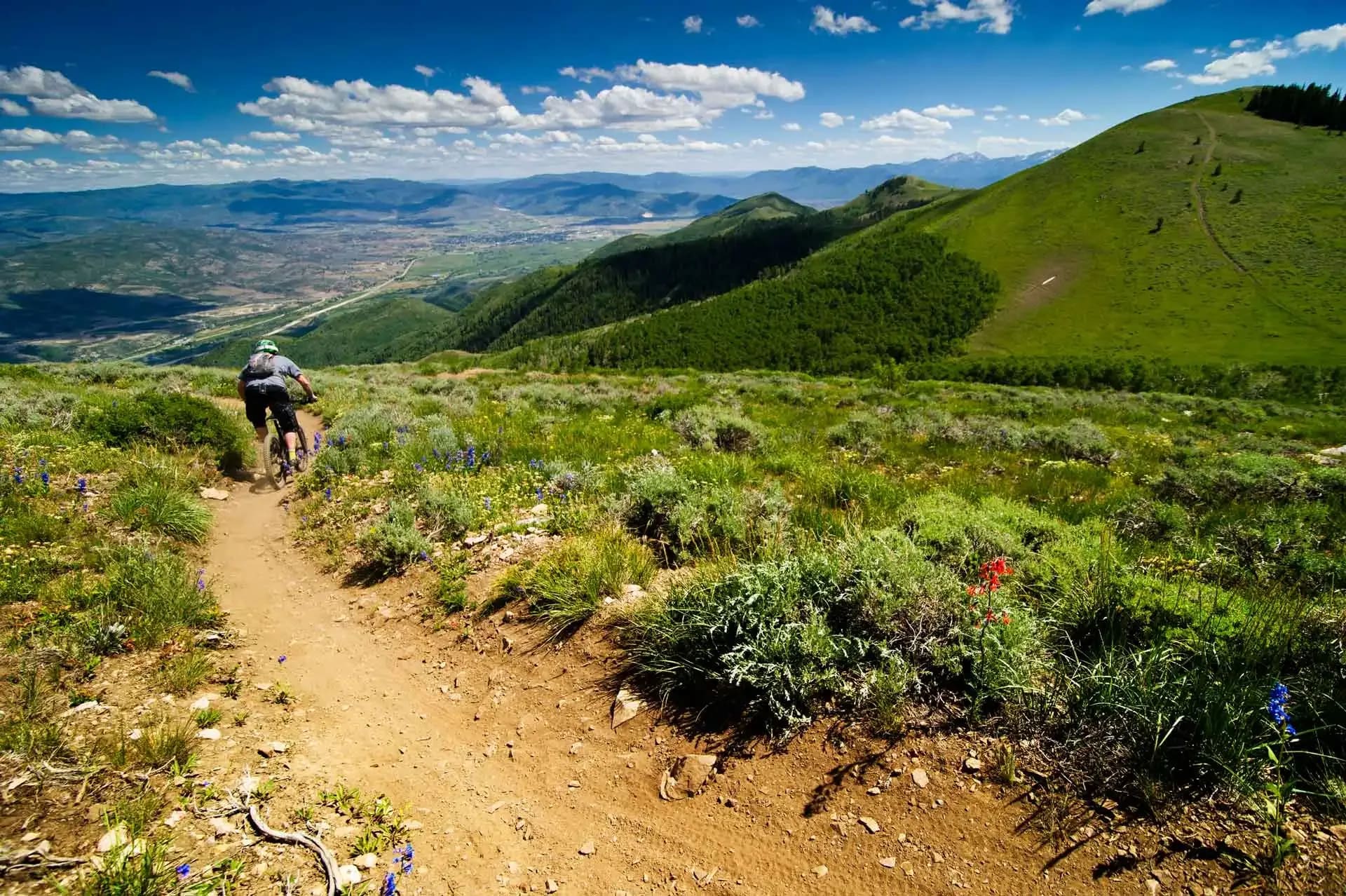 Old Town Park City Real Estate
There are a variety of offerings for Old Town Real Estate from Park City condos, ski-in ski-out Park City homes, old miner's cottages that have been remodeled, and luxury Park City townhomes for sale. Owners love being close to both the slopes and Main St, letting them easily walk to the restaurants and bars or take a quick jaunt home from the slopes. Investing in Old Town Park City Real Estate we believe is beneficial as there are very few vacant lots left and a limited supply of homes for sale in Old Town. Scarcity, location, and charm are all a few reasons why we see Old Town Park City as an ideal investment in the Park City Real Estate market.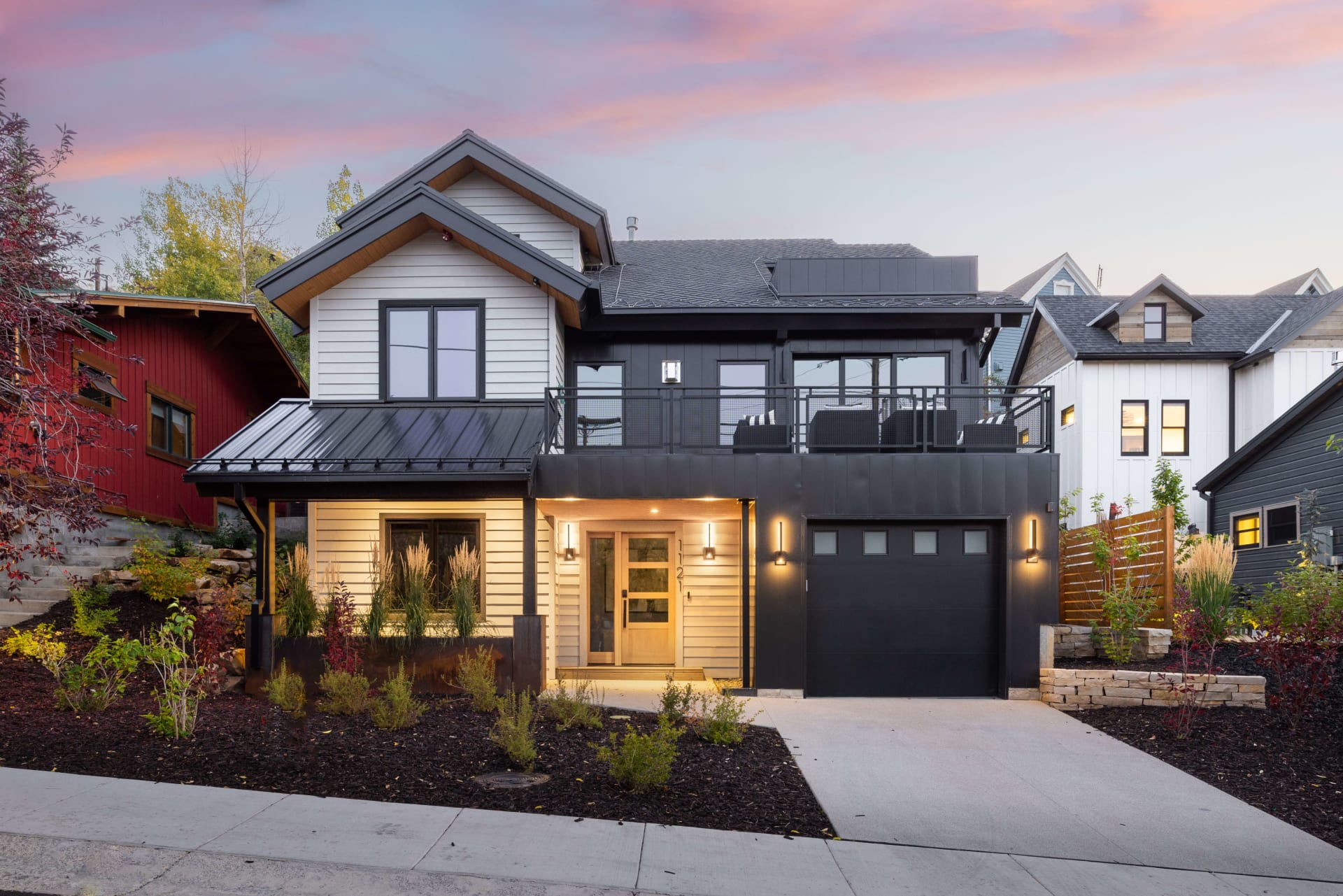 Conclusion
Old Town Park City's charm lies in its ability to cater to a wide range of interests and passions at 7,000 ft. The proximity to world-class skiing, diverse dining options, rich history, vibrant city park, serene library park, and the allure of open lands create an enchanting experience that resonates with visitors from all walks of life. Regardless of the season, Old Town Park City offers a warm and welcoming embrace that keeps people coming back to experience its magic again and again. Come and discover the allure of Old Town Park City for yourself, and you'll find that it truly is a place for all seasons. Stay tuned for the announcement of the next Olympic Games in Park City!
Brad Erickson is our in-house investment property expert, former Old Town and Deer Valley resident, and the author of this blog. Whether you are looking to buy or sell Park City Real Estate, Deer Valley Real Estate, or Midway Real Estate, our team of Realtors is here to help. Over the past 5 years, we've sold over $500 million in property in Deer Valley, Empire Pass, Old Town Park City, the Canyons, Hideout, Tuhaye, and all surrounding areas. Being the best realtor in Park City is what we strive for and no job is too big or too small. Deer Valley homes, Park City condos, Empire Pass ski-in ski-out properties, Hideout lots and New Construction are all in our wheelhouse so please don't hesitate with the simplest of questions. We look forward to hearing from you so please reach out with your questions! Matthew Magnotta ([email protected]) Lindsey Holmes (li[email protected]) Brad Erickson ([email protected])
For more information on us and to meet our Team - https://parkcityrealestate.com/team