Investing in Utah real estate can be a smart decision for several reasons. Here are some key factors that make Utah an attractive location for real estate investment: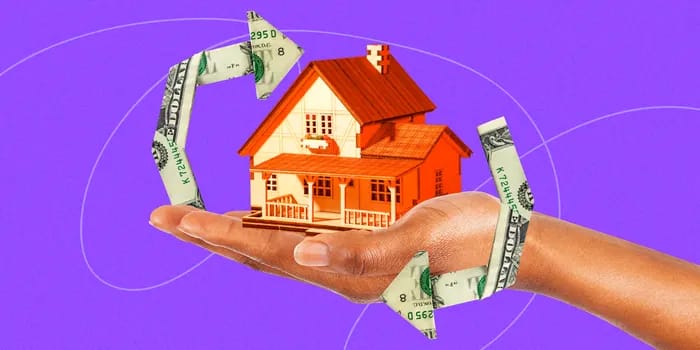 Strong Economy: Utah has a robust and diverse economy that consistently outperforms national averages. The state has experienced steady population growth, low unemployment rates, and a favorable business climate. The presence of major industries such as technology, healthcare, finance, and outdoor recreation contribute to a stable economy, creating a favorable environment for real estate investment

Population Growth: Utah's population has been consistently growing, driven by a combination of natural increase and net migration. The state attracts individuals and families seeking employment opportunities, a high quality of life, and the natural beauty of the surrounding landscapes. The growing population fuels demand for housing, making it an ideal market for real estate investment

Real Estate Market Stability: Utah's real estate market has demonstrated stability and resilience, even during times of economic downturn. The state has experienced steady appreciation in property values, offering potential for long-term capital gains. The housing market in Utah is balanced, with a good supply of available properties and a healthy demand from buyers and renters.

Convenient to Access: Deer Valley Resort ®, and Park City Mountain Resort ® are some of the very few tier 1 ski resorts in the country people can fly to and ski in the same day. The expansion of the Salt Lake city international airport is allowing Utah to bring in a lot more direct flights from around the country. In addition, the airport is only about 40 minutes from Park city Utah making it very easy for many families to only have a half days, travel to and from.

Affordable Housing: OK, Its not cheap to own real estate in Park City or Deer Valley BUT it is affordable compared to other Their One Ski Towns, such as, Aspen, Telluride, Vail, Beaver Creek, Jackson Hole, etc. Park City Utah's real estate market has seen an average appreciation of 6.6% compounded monthly since 2000.

Outdoor Recreation: Utah is renowned for its stunning natural landscapes and abundant outdoor recreational opportunities. The state is home to national parks, ski resorts, hiking trails, and water activities. This draws tourists and outdoor enthusiasts, which can translate into a thriving vacation rental market. Investing in properties near recreational areas can offer excellent potential for rental income. Addition to the benefits for the vacation home market the quality of outdoor recreation is driving a lot of businesses to move into Utah because it's easier to recruit young talent who values recreation.

Favorable Business Climate: Utah has a business-friendly environment, with low tax rates and supportive government policies. The state consistently ranks high in national business surveys, attracting companies and job opportunities. A strong job market stimulates housing demand and can lead to a steady stream of tenants for rental properties. US news and world report ranked Utah the #1 state economy in the nation.

Education and Quality of Life: Utah boasts a strong education system, including esteemed universities and colleges, such as University of Utah and Brigham Young University. The state also consistently ranks high in measures of quality of life, including safety, healthcare, and overall well-being. These factors contribute to a desirable living environment, making real estate investments in Utah attractive for families and professionals

Infrastructure and Connectivity: Utah has invested significantly in its infrastructure, including transportation systems, such as the Salt Lake International Airport, utilities, and internet connectivity. The state has an extensive network of highways, an international airport, and access to rail and shipping routes. Reliable infrastructure enhances the desirability of an area for both residents and businesses, increasing the value of real estate investments.
While Utah offers numerous advantages for real estate investment, it's essential to conduct thorough research, analyze market trends, and seek professional advice before making any investment decisions. Real estate markets can vary within different regions of the state, so it's crucial to understand the specific dynamics of the area you're considering. Whether you are looking to buy or sell Park City Real Estate, our team of Realtors is here to help. Over the past 5 years, we've sold over $500 million in property in Deer Valley, Empire Pass, Old Town Park City, the Canyons, Hideout, Tuhaye, and all surrounding areas. We strive to be the best realtor in Park City and no job is too big or too small. Deer Valley homes, Park City condos, Empire Pass ski-in ski-out properties, Hideout lots and New Construction is all in our wheelhouse so please don't hesitate with the simplest of questions. We look forward to hearing from you so please reach out with your questions! Matthew Magnotta ([email protected]) Lindsey Holmes ([email protected]) Brad Erickson ([email protected])
For more information on us and to meet our Team - https://parkcityrealestate.com/team