Update on Sommet Blanc Deer Valley
Rumors are swirling that one of the two final ski-in ski-out developments in all of Deer Valley is close to beginning it's journey towards completion – Sommet Blanc Deer Valley. Sommet Blanc Deer Valley consists of 3 buildings, 5 villas and 40 residences, all ski-in ski-out Deer Valley homes on one of the best parcels in Park City. All connected to one of the best brands in the skiing industry – Deer Valley Resort.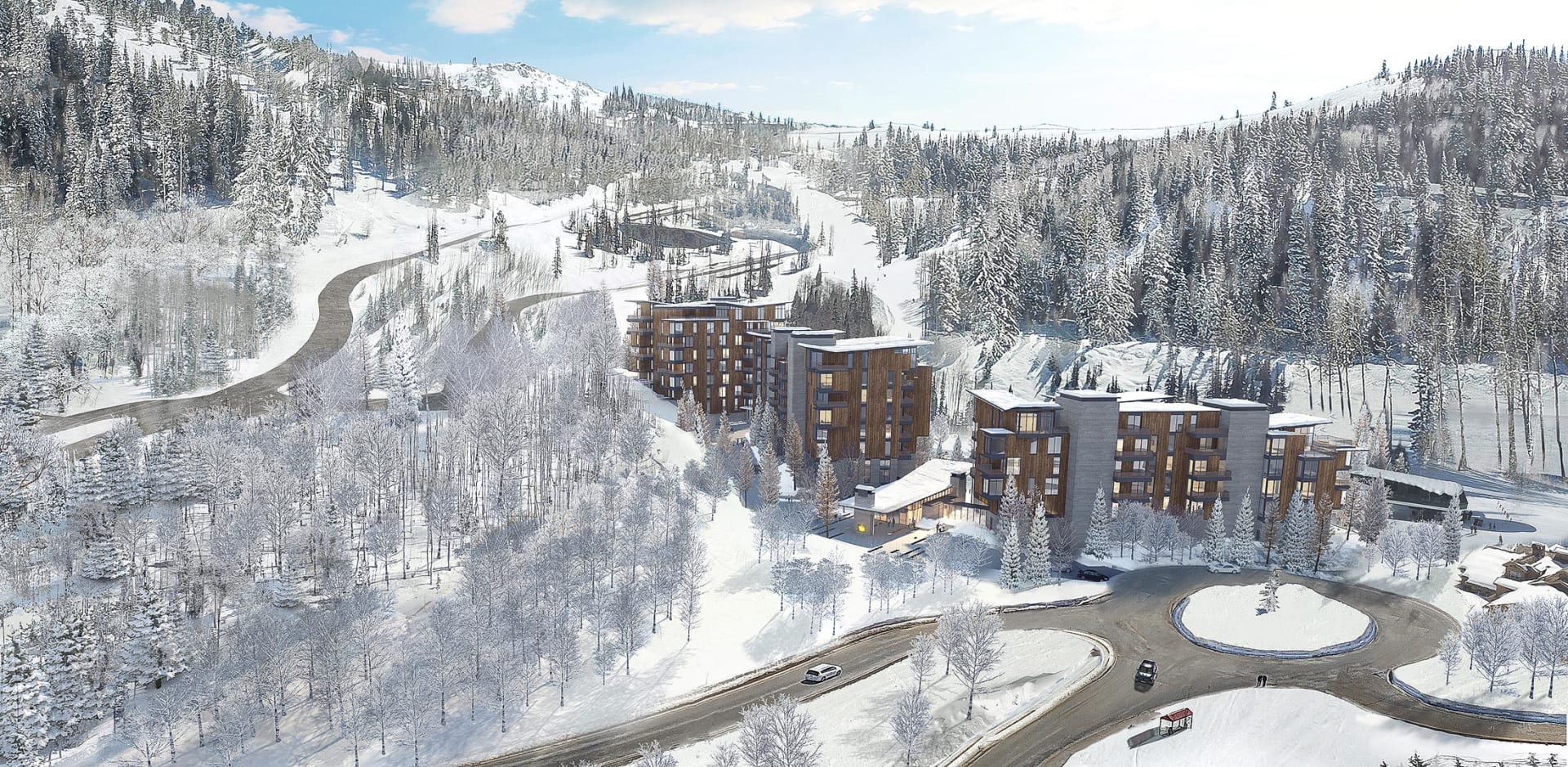 When it comes to combining beautiful architecture, natural beauty, and luxury living, Sommet Blanc Deer Valley stands as masterpiece. Located at the top of the mountain, Sommet Blanc Deer Valley is set within the stunning landscape of Empire Pass. Resting just above Park City, Utah, this soon to-be-built residential development, designed by the renowned architectural firm Olsen Kundig, offers a perfect blend of contemporary design and alpine feel. Let's explore what makes Sommet Blanc Deer Valley truly amazing
Sommet Blanc Deer Valley: A Vision Realized by Olsen Kundig
Sommet Blanc Deer Valley is the brainchild of the acclaimed architect Tom Kundig and the firm Olsen Kundig. Known for their innovative and contemporary designs that seamlessly blend with their natural surroundings, Olsen Kundig has crafted a modern mountain masterpiece at Sommet Blanc Deer Valley. The architectural vision for this development is a testament to their commitment to creating spaces that honor the environment while delivering unmatched luxury and functionality.

The 3 buildings at Sommet Blanc, all connected by the sizable amenities building, reflect a seamless integration with the breathtaking Deer Valley surroundings. Floor-to-ceiling windows provide panoramic views of the snow-capped mountains and dense forests. Modern lines and open spaces offer a warm and inviting atmosphere, making every residence at Sommet Blanc a work of art.
Sommet Blanc is Located Right Next to Montage Deer Valley
Just steps away from Sommet Blanc Deer Valley is the iconic Montage Deer Valley resort which used to be the highest and shiniest project in Empire Pass. This award-winning luxury resort is a destination unto itself, offering residents and guests plenty of top-tier amenities. From the world-class spa and fitness center to the multiple dining options, the Montage Deer Valley promises an elevated living experience. For adults and kids alike, Montage Deer Valley has a bowling lane, fireside dining, outdoor pools and Deer Valley ski-in ski-out residences available for sale. With Sommet Blanc Deer Valley, and it's large offerings of amenities and the proximity to Montage Deer Valley, owners will enjoy options for both winter and summer fun.

Montage Deer Valley's ski-in, ski-out access is a dream come true for avid skiers, offering a seamless connection to the slopes of Deer Valley. It's the ideal place to relax after a day of outdoor adventure or to enjoy in the finest dining experiences Deer Valley has to offer. Ski access is for all levels of experience from green runs on Bandana to dropping chutes off Empire Express chairlift.
Empire Pass Park City: Lifestyle at it's best in Deer Valley
Sommet Blanc Deer Valley is located in Empire Pass, one of the most sought-after areas in Deer Valley. Empire Pass is known for its pristine landscapes, offering direct access to some of the best skiing, hiking, and mountain biking trails in the region. The area's beauty is further accentuated by the natural surroundings, making it a calming retreat for nature lovers and outdoor enthusiasts. Empire Pass Deer Valley is well known for beautiful residences like Flagstaff Lodge, Silver Strike condos, Argent Deer Valley, One Empire Pass, Empire Residences, Montage Deer Valley real estate and hopefully soon – Sommet Blanc Deer Valley.
Sommet Blanc and the Talisker Club: The Pinnacle of Membership
Owning a Sommet Blanc Deer Valley proudly provides access to the exclusive Talisker Club. A membership to this private club opens doors to a world of unparalleled amenities and experiences. Talisker Club members can enjoy access to a private 19-hole, Mark O'Meara designed golf course, fine dining establishments on and off-mountain, fitness centers, spas, wakeboarding and wake surfing boats, and even exclusive back country sledding, snowmobiling and snow cat tours in Park City. Talisker Club also has Old Town Park City dining options with Courchevel Bistro just off of Main St Park City.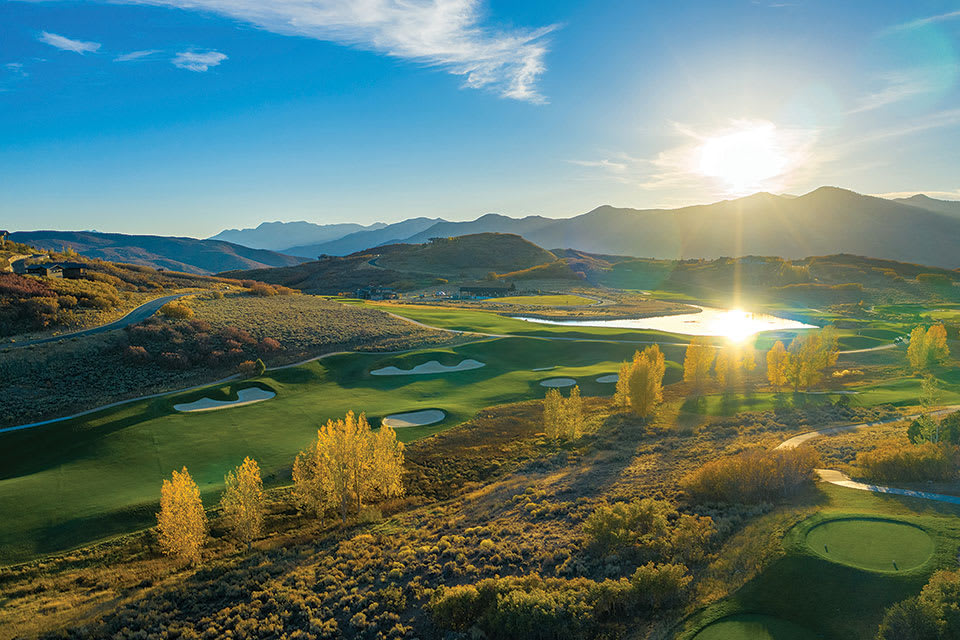 The social calendar of the Talisker Club
The Talisker Club is full of events, gatherings, and activities, creating a sense of community among like-minded individuals who share a deep passion for the Deer Valley lifestyle. This membership is not just about luxury; it's about forming lasting connections and memories.
If and when completed, Sommet Blanc Deer Valley will be a living masterpiece that blends architectural brilliance with the beauty of Empire Pass. With architect Olsen Kundig, proximity to the Montage Deer Valley, its prime location in Empire Pass, and exclusive access to the Talisker Club, Sommet Blanc stands as a testament to the finest in mountain living. For those seeking a combination of contemporary design, natural beauty, and luxurious living, Sommet Blanc Deer Valley offers an extraordinary opportunity to experience the best Deer Valley Real Estate has to offer.
Please reach out to a member of our Park City Real Estate team for more information on Sommet Blanc Real Estate for sale.
Brad Erickson is our in-house investment property expert, former Old Town and Deer Valley resident, and the author of this blog. Whether you are looking to buy or sell Park City Real Estate, Deer Valley Real Estate, or Midway Real Estate, our team of Realtors is here to help. Over the past 5 years, we've sold over $500 million in property in Deer Valley, Empire Pass, Old Town Park City, the Canyons, Hideout, Tuhaye, and all surrounding areas. Being the best realtor in Park City is what we strive for and no job is too big or too small. Deer Valley homes, Park City condos, Empire Pass ski-in ski-out properties, Hideout lots and New Construction are all in our wheelhouse so please don't hesitate with the simplest of questions. We look forward to hearing from you so please reach out with your questions! Matthew Magnotta ([email protected]) Lindsey Holmes (li[email protected]) Brad Erickson ([email protected])
For more information on us and to meet our Team - https://parkcityrealestate.com/team