Notes & Opinions from Matthew Magnotta, Realtor / Deer Valley Park City
Utah's population grew for the seventh year in a row and it's the highest rate since 2006. The total population is now 3,404,760. That is up over 400,000 since 2015 (+12%)
The bulk of the population growth, 62.3% is driven by people migrating to Utah from other states. The balance, 37.7% of population growth is driven by a natural increase in the birth rate, outpacing the death rate.
Migration into the state is driven by strong economic growth throughout Utah and specifically the growth of the tech industry in Utah. In addition, we are seeing a lot of families move into the strong second-home communities of Park City Utah, and St. George Utah.
See Below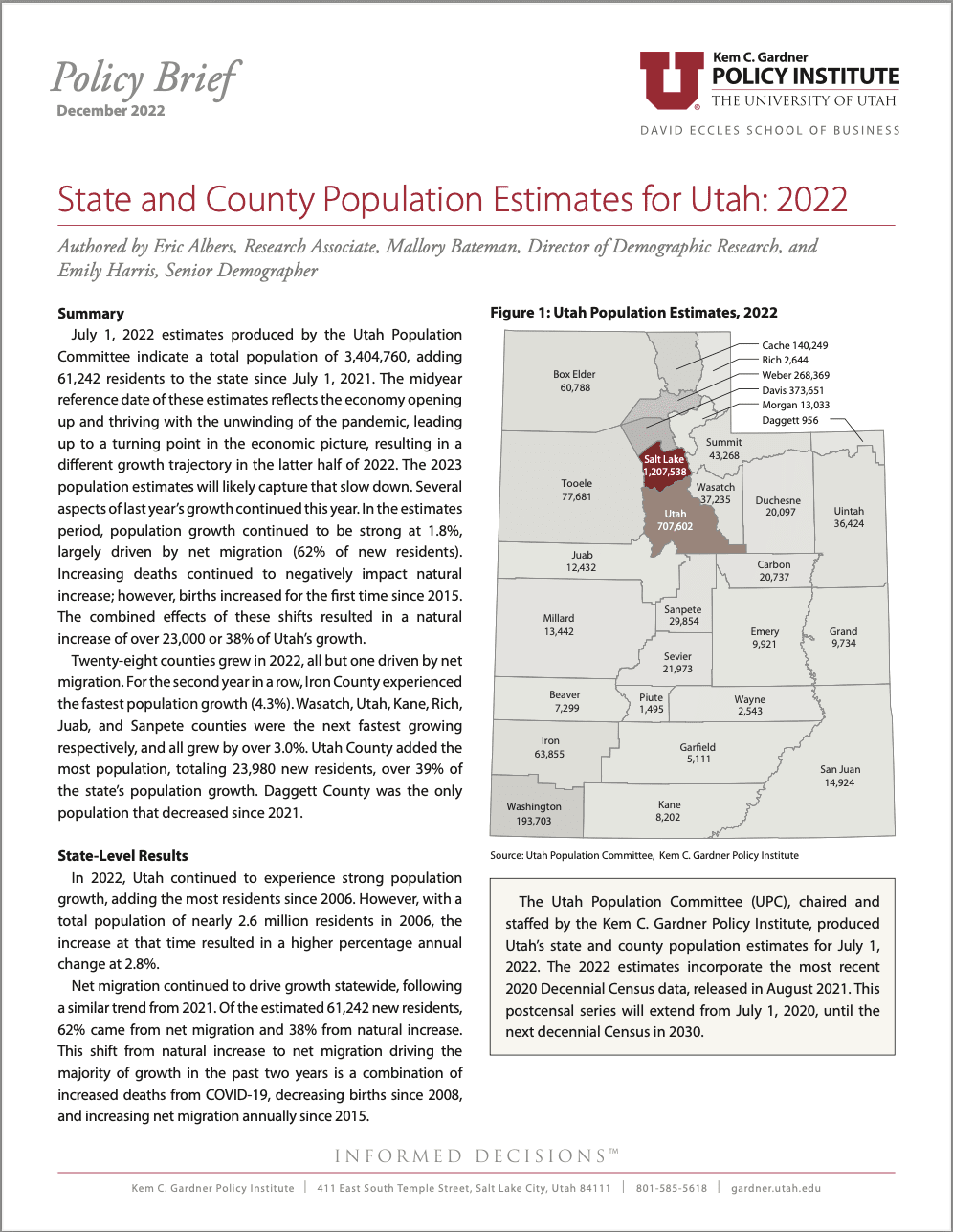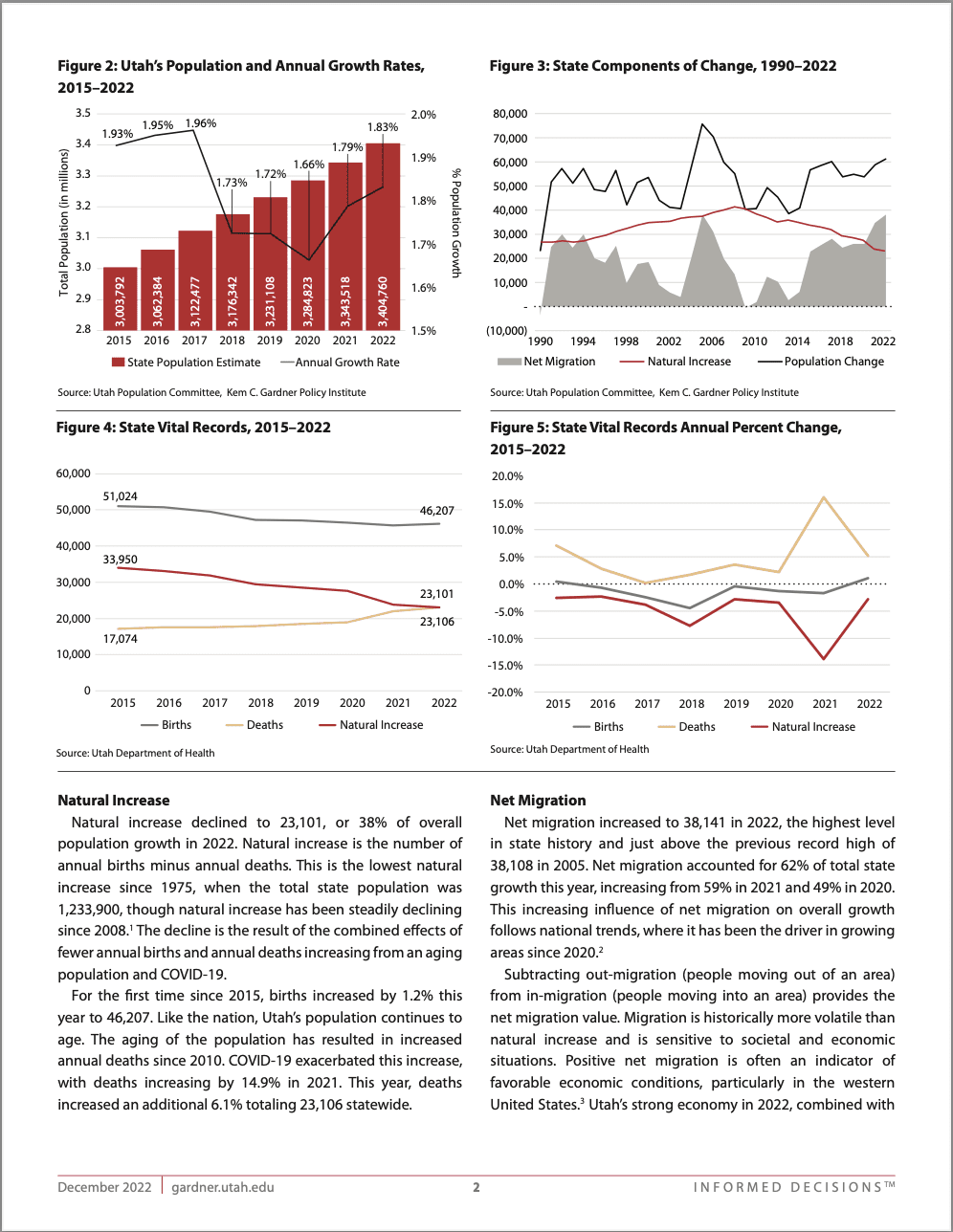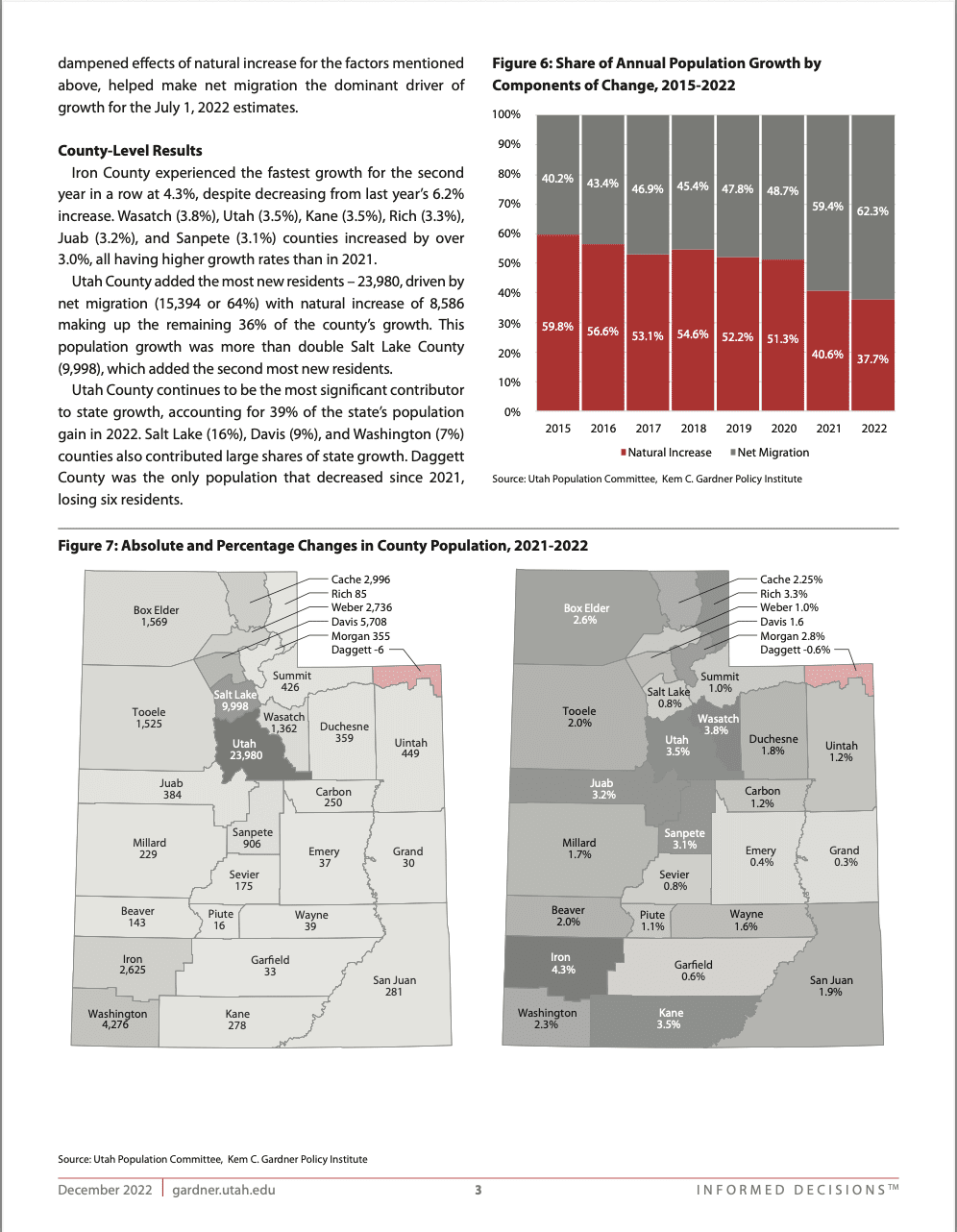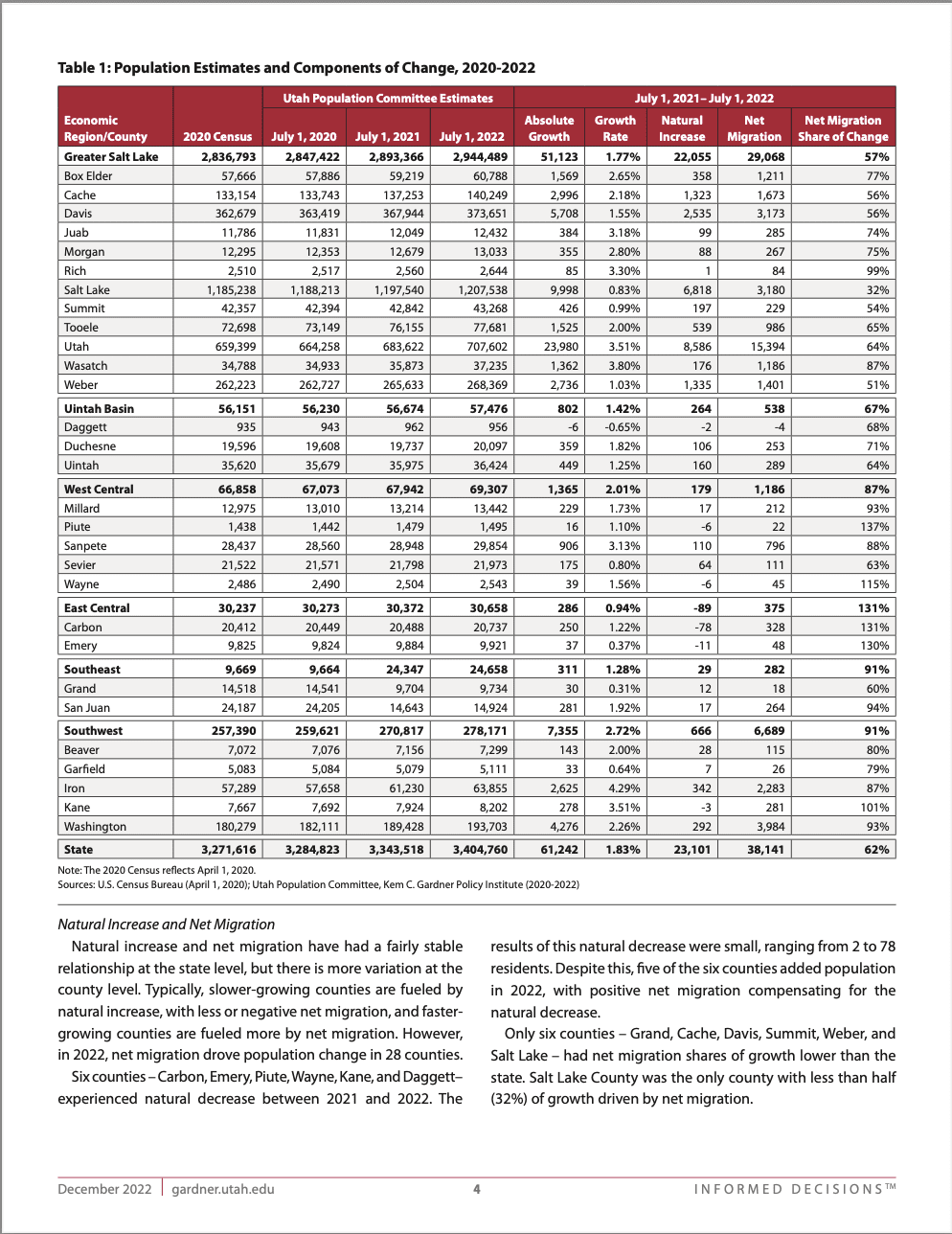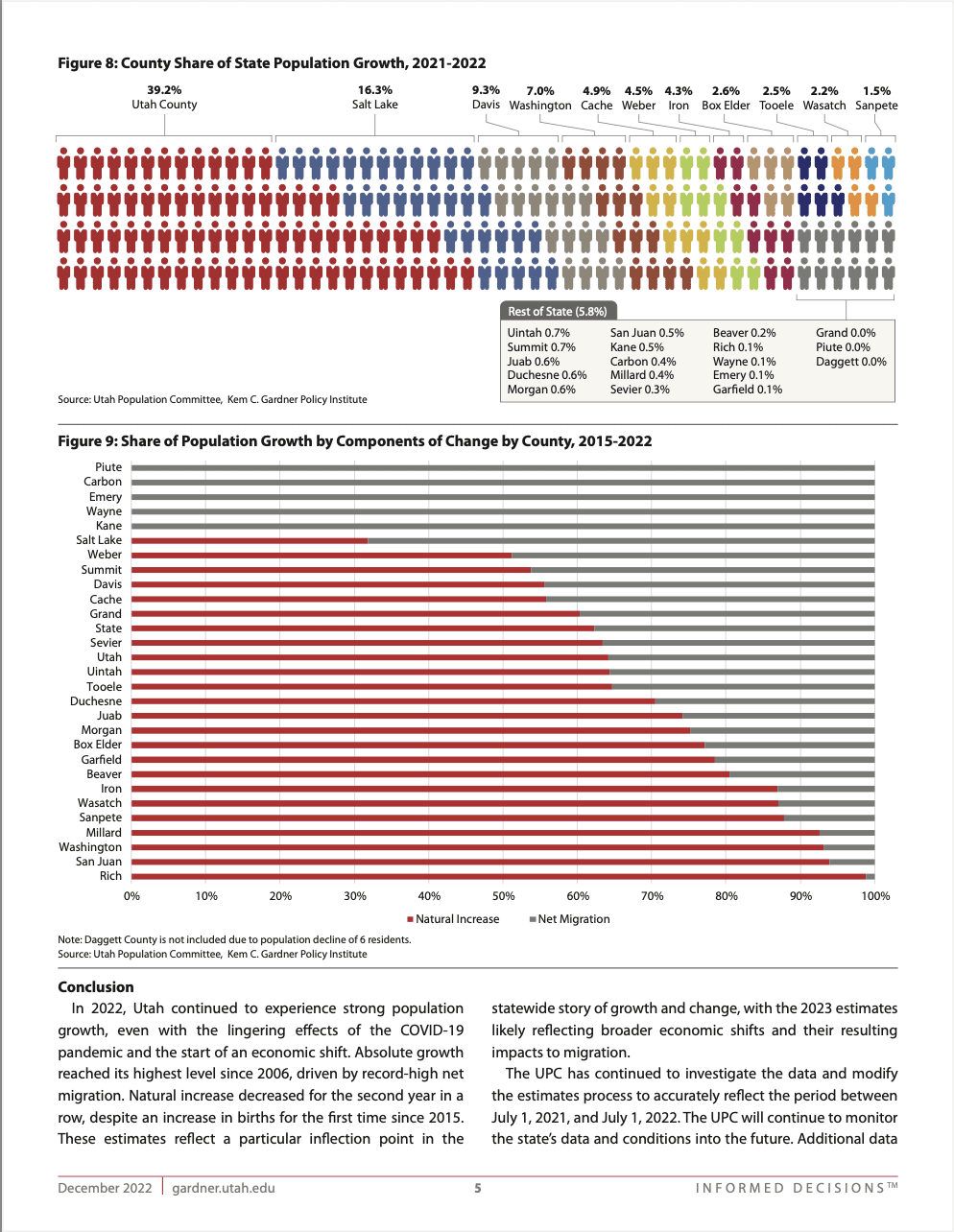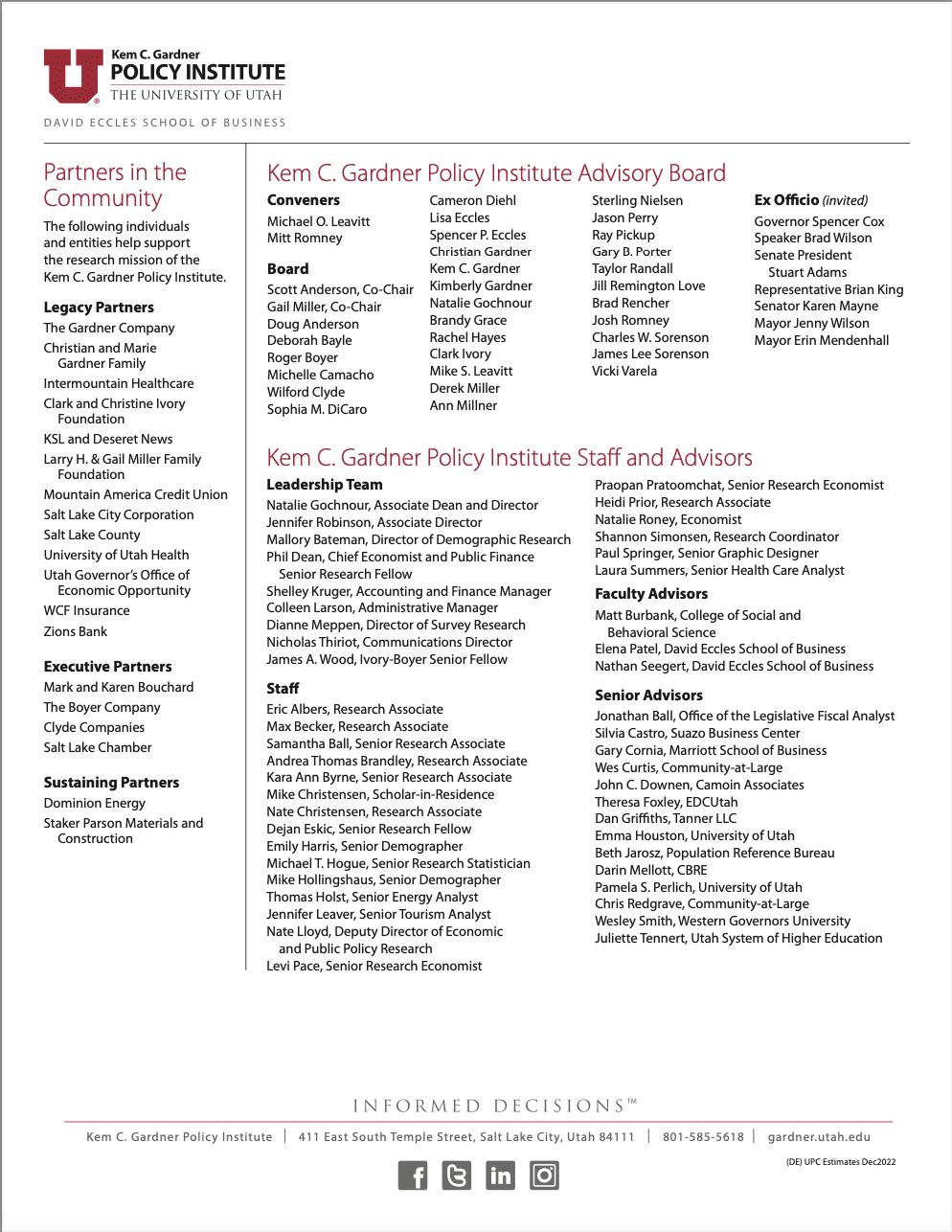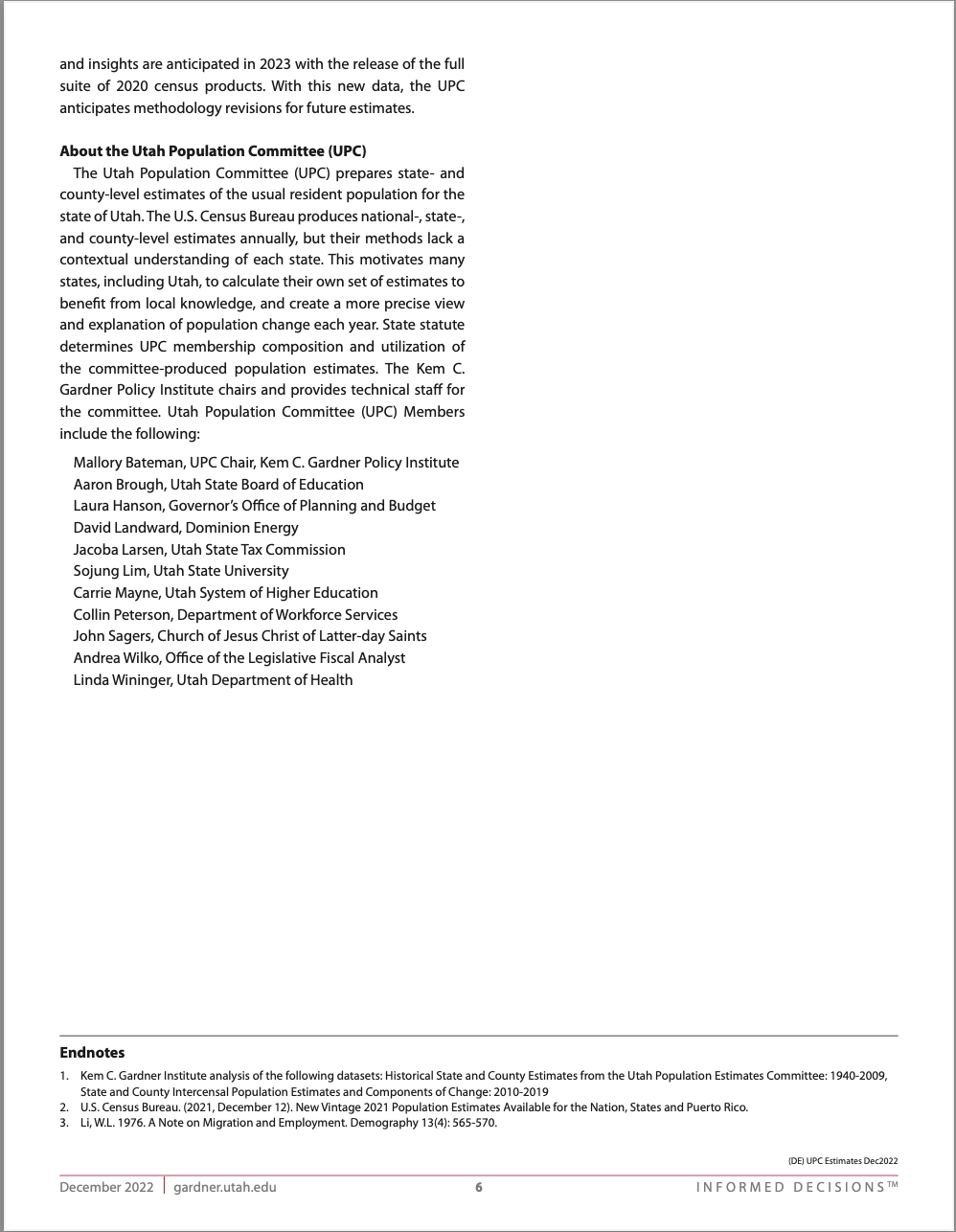 Whether you are looking to buy or sell Park City Real Estate, our team of Realtors is here to help. Over the past 5 years, we've sold over $500 million in property in Deer Valley, Empire Pass, Old Town Park City, the Canyons, Hideout, Tuhaye, and all surrounding areas. We strive to be the best realtor in Park City and no job is too big or too small. Deer Valley homes, Park City condos, Empire Pass ski-in ski-out properties, Hideout lots and New Construction is all in our wheelhouse so please don't hesitate with the simplest of questions. We look forward to hearing from you so please reach out with your questions! Matthew Magnotta ([email protected]) Lindsey Holmes ([email protected]) Brad Erickson ([email protected])