There are many reasons to invest in Park City Real Estate or Deer Valley Real Estate to diversify one's investment portfolio, hedge against inflation, and, god forbid ….. invest your money in something, like a Deer Valley Home or Park City Home, you can use to create family memories.
Here we are going to take a closer look at the benefits of investing in Pre-Construction Park City Homes and Deer Valley Homes;
Early Pricing and/or Developer Incentives
Before development has a lot of sales velocity the developer/seller needs to build momentum. The typical strategy is to either (1) offer an incentive that benefits the Buyer (Price Reduction or Furniture Credit, etc) or (2) just sets the list price lower and more aggressively for the first 25-50% of sales. Then the Seller increase prices as the project get closer to completion.

Many later buyers are happy to purchase at a higher price because they have the security that the project is closer to completion and because other like-kind families have already made the same decision to buy which gives them confidence.

This cycle builds equity for the early Buyer.
No Previous Owner Drama or Quality Issues
Buying re-sales can be fraught with Seller Drama or house quality issues created by Owners who do not take care of their properties.

Negotiating with a Private re-sale Seller can be stressful and annoying if they do not act professionally. Developers tend to act in a more logical and business-like manner.

If Sellers have not kept their homes clean or kept up with needed repairs then a Buyer could be taking on a property a 'money pit' that takes extra money and time to keep their investment strong. When purchasing pre-construction

you get a brand new property and typically the Builder's 1-year Warranty = less headache.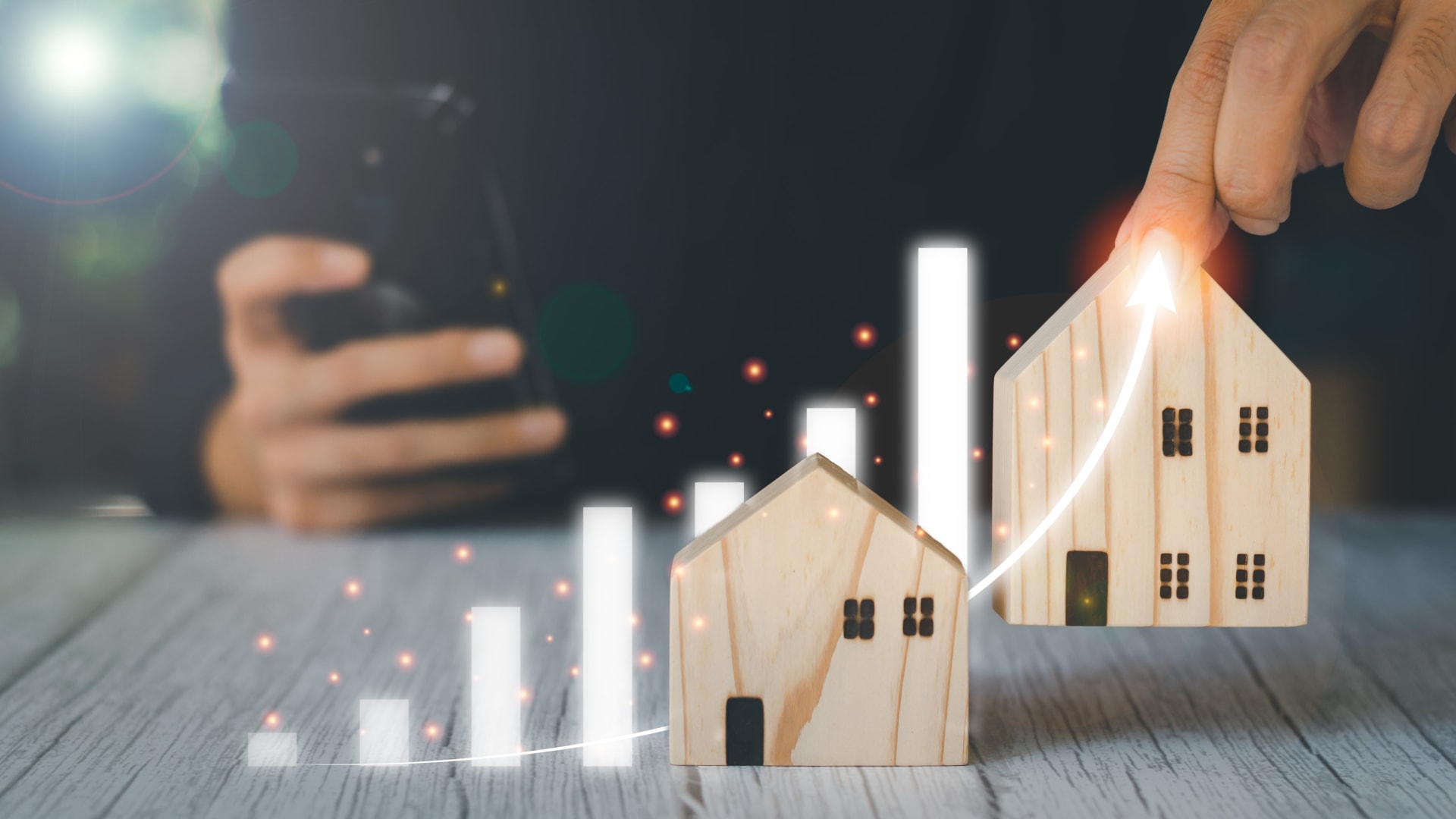 Appreciation Gain of the Real Estate during the construction period
We see many real estate investors who are attracted to pre-construction real estate, because they are only required to put down a deposit (typically 20-25%) during the construction period. Once the Buyer / Investor locks in pricing the appreciation start accruing on the full value of the real estate during the construction which is typically 24 months from start to finish.

With annual appreciation for Park City Real Estate being approx 6.6% for all properties over the past 22 years then ………. if the Investor locks in property with a Purchase Price of say $4,000,000 they would see +$494,000 in appreciation/equity gain in 24 months (6.6% interest compounding) BUT because the Buyer only puts down 20% of the total value or $800,000 then during the construction phase the Buyer is seeing a +62% gain in deposit cash invested.
Value of Cash
Buyers get to keep the cash balance of the purchase price invested in the market during the 24-month construction period.

In the $4 million property example, the 80% cash balance would be $3.2 million. If that is left in the stock market, gaining 7% annually that's an additional return of + $448,000 in 24 months that can be rolled into the real estate purchase at settlement. This is the equivalent of discounting the price of the real estate by -11.2%.
Flexibility to choose your Residence
Purchasing in the re-sale market, buyers are subject to whatever options the market has available at that time. Therefore, when buying re-sale properties, buyers typically need to make many concessions on what floor-plan they purchase, older finishes, and what views they get because typically there are only a few options available when they are ready to Buy.
Flexibility to create your own space
Purchasing in the re-sale market causes buyers to acquire someone else's interior design choices. Of course, Buyer's can remodel, but that is added expense and in some cases, they need to reverse other people's 'bad' decisions that the Buyer paid good money for.

In pre-construction, real estate Buyers are not paying for someone else's furniture so they get to choose their own, and that allows them to tailor the look and elements to their family's needs.
Latest-generation real estate
For the first 7-10 years after delivery the owners will have what is considered the latest generation of real estate in the neighborhood.

This usually increases the demand for the newer product relative to older options and thus increases that price faster than older options.
Another option is to purchase Real Estate in the 'Metaverse' but that will be discussed in a future article! For now you can read a New York Time Article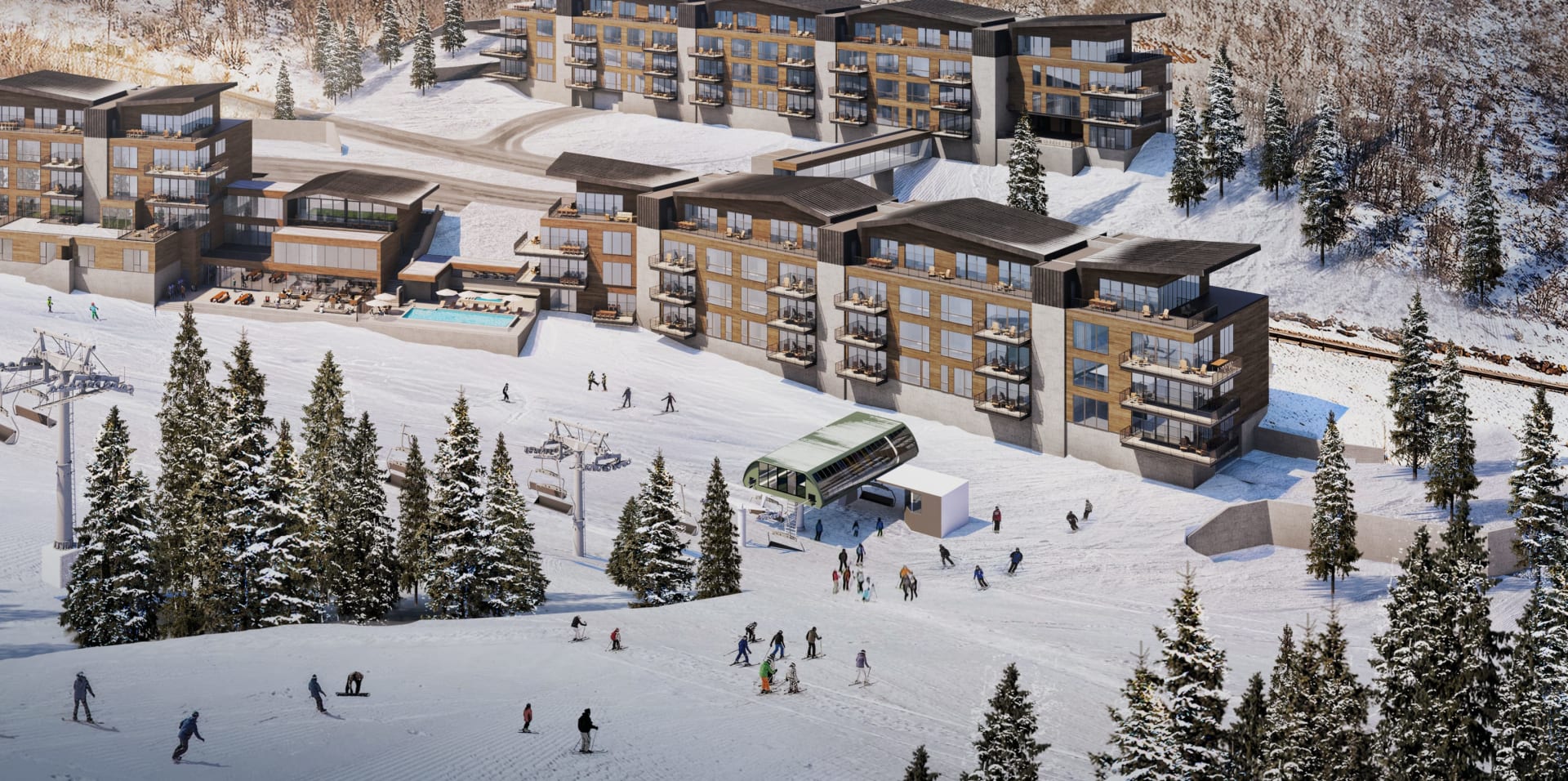 Pre-Construction Opportunities to Consider in Deer Valley & Park City
These are New Construction Deer Valley Condos located near the St. Regis in the Gated Deer Crest Neighborhood. Delivery of Phase I is Fall of 2024.
St. Regis SnowPark Deer Valley
The final Phase of these luxury branded Deer Valley Condos will be complete in the Summer of 2025.
Residences at Extell Mountain Village
Velvaere at Mayflower Mtn a Wellness Concept
White Pine Canyon Village at Park City Mtn
Developer Single Family Homes in Deer Valley, Park City & Private Clubs
The link above is for All Park City Homes and Deer Valley Homes that are to-be-built or under construction and available
Whether you are looking to buy or sell Park City Real Estate, our team of Realtors is here to help. Over the past 5 years, we've sold over $500 million in property in Deer Valley, Empire Pass, Old Town Park City, the Canyons, Hideout, Tuhaye, and all surrounding areas. We strive to be the best realtor in Park City and no job is too big or too small. Deer Valley homes, Park City condos, Empire Pass ski-in ski-out properties, Hideout lots and New Construction is all in our wheelhouse so please don't hesitate with the simplest of questions. We look forward to hearing from you so please reach out with your questions! Matthew Magnotta ([email protected]) Lindsey Holmes ([email protected]) Brad Erickson ([email protected])
For more information on us and to meet our Team - https://parkcityrealestate.com/team