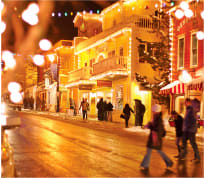 MAIN STREET PARK CITY
All Winter | Historic Main Street | Park City
Taking a stroll on Main Street during the holiday season is a "can't miss" occasion for visitors and residents alike. Lights, decorations, and holiday spirit abound!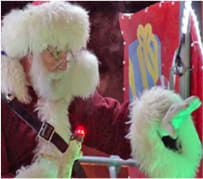 SANTA COMES DOWN THE TOWN LIFT
Dec 17 | 5:00 - 6:00 PM
Town Lift Plaza - Old Town Park City Santa comes down the Town Lift in this annual Park City tradition. Don't miss him at the Town Lift Plaza, where there will be holiday merriment, photo ops, and more!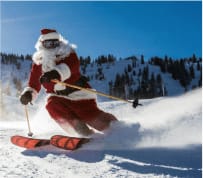 SANTA VISITS DEER VALLEY® RESORT
December 24 | Snow Park Lodge
Santa will be visiting guests in the Snow Park Lodge area from 9:00 am to 11:00 am and from noon to 1:30 pm in the Silver Lake Lodge area. Guests and their children are invited to bring a camera and take their pictures with Santa.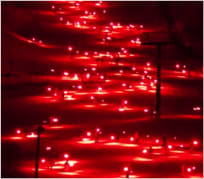 Dec 24 | 4 - 6 pm | Park City Resort
Santa makes a pit stop in Park City to join Park City Resort's annual torchlight parade. Don't miss this Christmas tradition!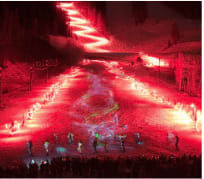 December 30 | Deer Valley® Resort
The Torchlight Parade will be held at approximately 6:00 pm (dusk) on December 30th with skiers coming down Big Stick ski run on Bald Eagle Mountain behind Snow Park Lodge. Enjoy hot chocolate, cider, and cookies at Snow Park Plaza from 5:30 - 7:30 pm.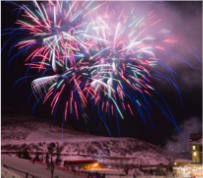 Dec 31 | 12 - 8 pm | Canyons Village
Celebrate the New Year in Canyons Village with live music by DJ Don, Freida and The Feel Goodz, and RATS followed by a fireworks display presented by Canyons Village Management Association.
Whether you are looking to buy or sell Park City Real Estate, our team of Realtors is here to help. Over the past 5 years, we've sold over $500 million in property in Deer Valley, Empire Pass, Old Town Park City, the Canyons, Hideout, Tuhaye, and all surrounding areas. We strive to be the best realtor in Park City and no job is too big or too small. Deer Valley homes, Park City condos, Empire Pass ski-in ski-out properties, Hideout lots and New Construction is all in our wheelhouse so please don't hesitate with the simplest of questions. We look forward to hearing from you so please reach out with your questions! Matthew Magnotta ([email protected]) Lindsey Holmes ([email protected]) Brad Erickson ([email protected])